ART DIRECTION, DESIGN, ILLUSTRATION WORK: Tabloid
30年以上の歴史を持つ日本のジャズクラブの草分け的存在、ブルーノート東京。(本店はニューヨーク・マンハッタン) 
タブロイド紙「Blue Note Tokyo jam」は、国内外の有名アーティストが毎日このステージで繰り広げる力強く華麗なパフォーマンスや それぞれのアーティストの魅力、公演スケジュールなど、様々な内容を発信する情報誌として隔月に発行。
Blue Note Tokyo is a pioneering jazz club in Japan with over 30 years of history. (The main place is located in Manhattan, New York.) 
The tabloid "Blue Note Tokyo jam" is published bimonthly as an information magazine that provides a variety of information on the powerful and brilliant performances that famous artists from Japan and abroad give on this stage every day, the appeal of each artist, their performance schedules, and etc.
誌面デザインは、「Blue Note Tokyo jam」のトーン&マナーを確立するためのベースルールを設定し、その上で伝統から生まれる落ち着きある世界観、アーティストの個性あふれるクリエイティビティやその場でしか味わえないライブ感、高揚感を表現。
When creating the magazine design, we set the base rules for establishing the tone and manner of "Blue Note Tokyo jam," and then expressed the laid-back but historical ambience born of tradition, the unique creativity of the artists, and the live and exuberant atmosphere that can only be experienced on the spot.
ブルーノート東京のもう一つの魅力であるディナーは、こだわりの料理とワインを写真とともに紹介。選び抜かれた食材はイラストで表現。
Dinner, another attraction of Blue Note Tokyo, is introduced with photographs of speciality dishes and wines. The ingredients of choice are illustrated.
​​​​​​​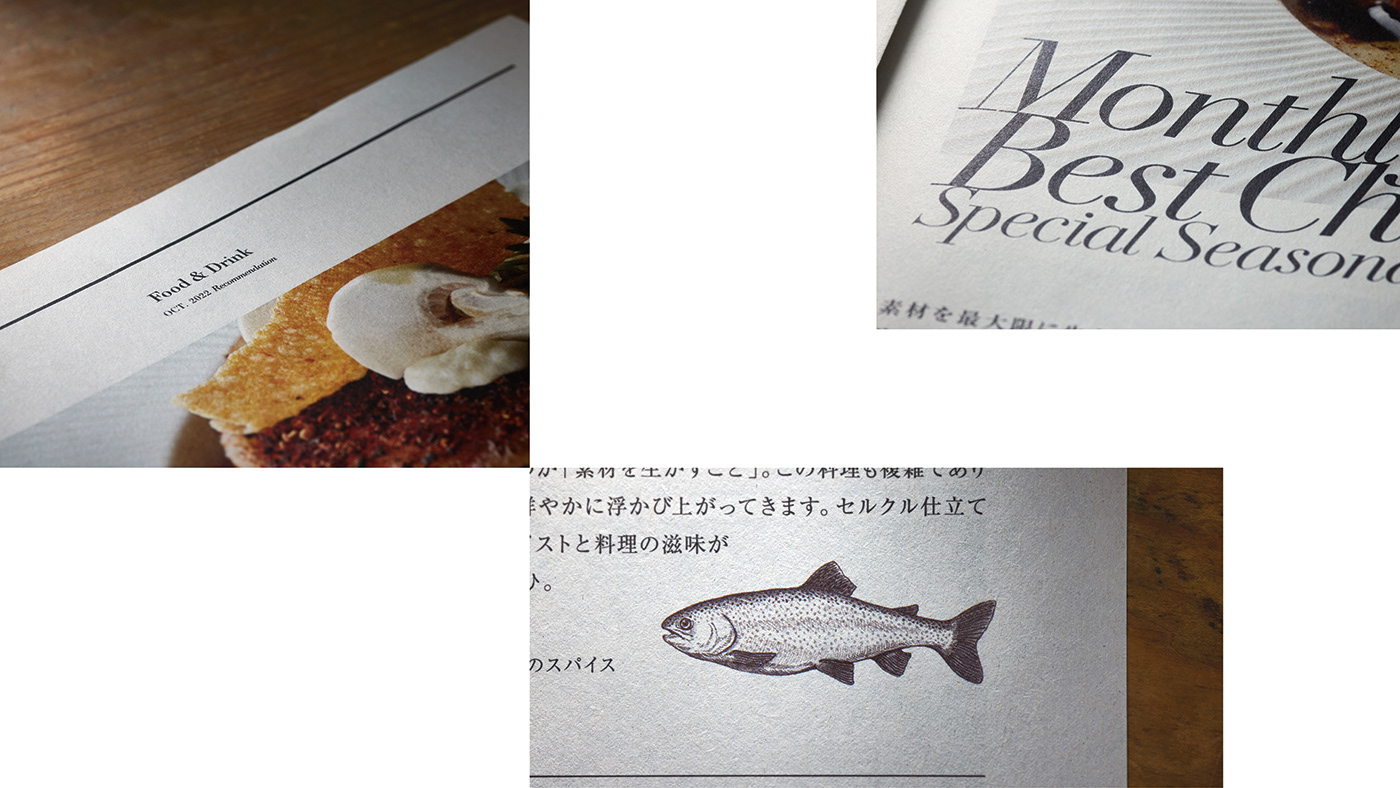 Tabloid / Blue Note Tokyo jam 
CLIENT: BLUE NOTE JAPAN INC. 
ART DIRECTION, DESIGN: JUNICHI HAKOYAMA(RHYTHM INC.)
ILLUSTRATION: KATSUYA YOSHIZAWA(RHYTHM INC.)