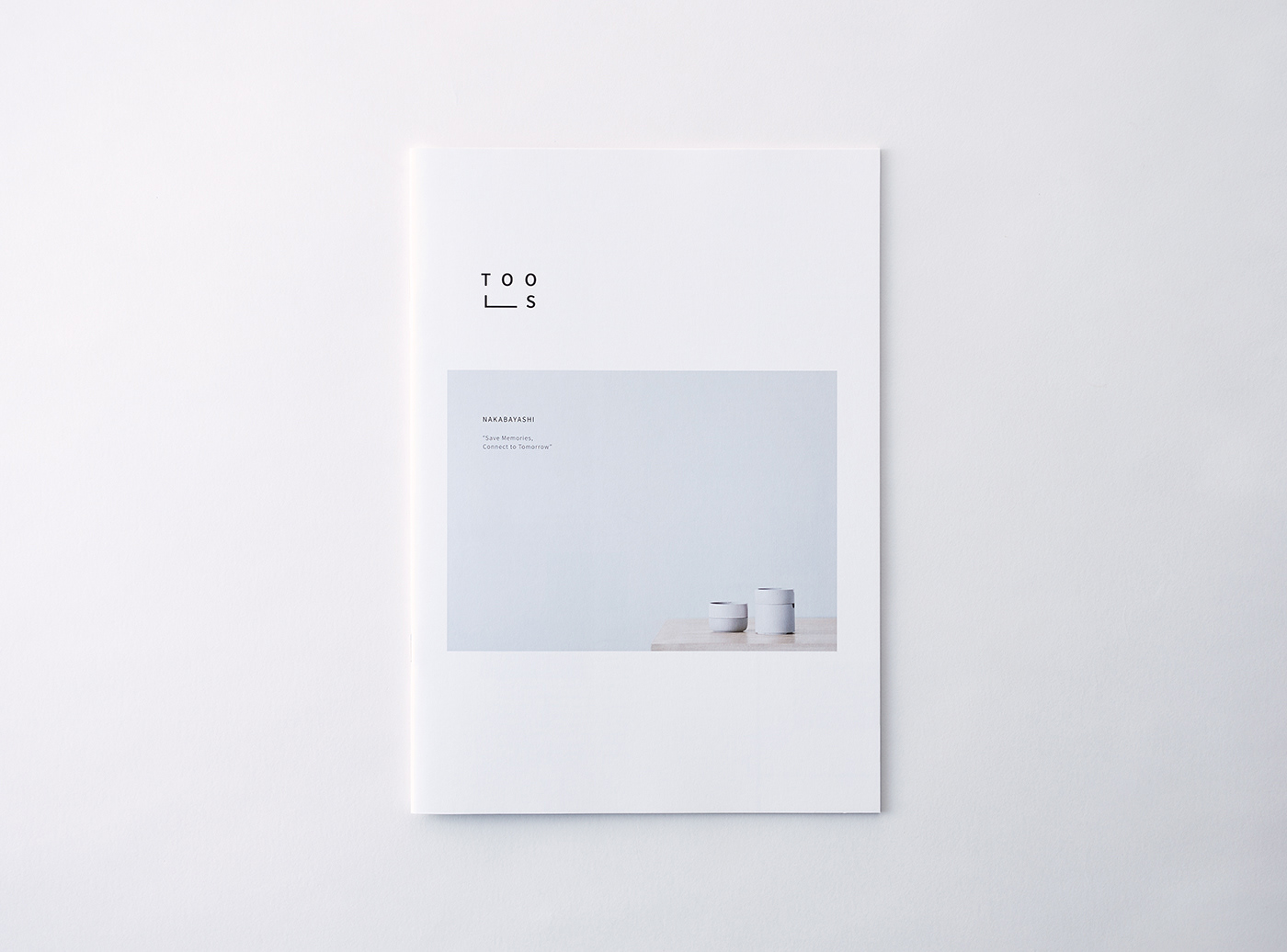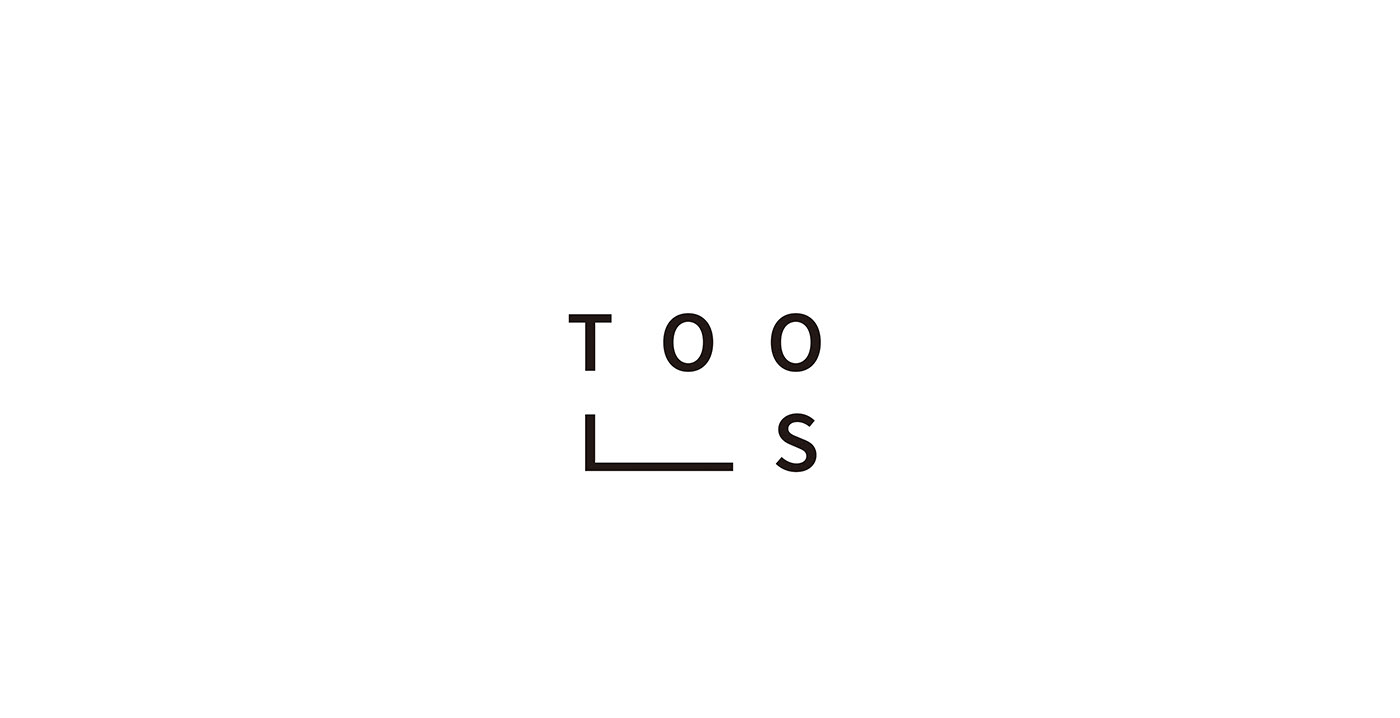 STATIONERY  BROCHURE "TOOLS" 
ART DIRECTION, DESIGN, ILLUSTRATION WORK : BROCHURE
Nakabayashi is a Japanese stationery brand with the largest market share in the country for photo album and bookbinding businesses. The "Fueru Album", the company's most well-known and long-selling product, has a long history and is loved by many people.  In order to expand its overseas market, the Nakabayashi brand pamphlet is created with the focus on the brand's uniqueness. Showcasing high functionality of the products created with diverse viewpoints and focusing on excellent quality of the Japanese brand,  each category's universe and consistently high quality are reflected in the pamphlet design. 
日本のステーショナリーブランド「ナカバヤシ」。アルバム・製本事業で国内最大手のシェアを誇る。代表的製品「フエルアルバム」は、長い歴史を持ち、ロングセラー商品として多くの人たちに親しまれている。今回、海外市場の更なる販路拡大のために「ナカバヤシ」の独自性を訴求するブランドパンフレットを制作。様々な着眼点から生み出される製品の高い機能性と、日本ブランドの品質を訴求することをテーマに、カテゴリーごとの世界観と、一貫した品質の高さをデザイン。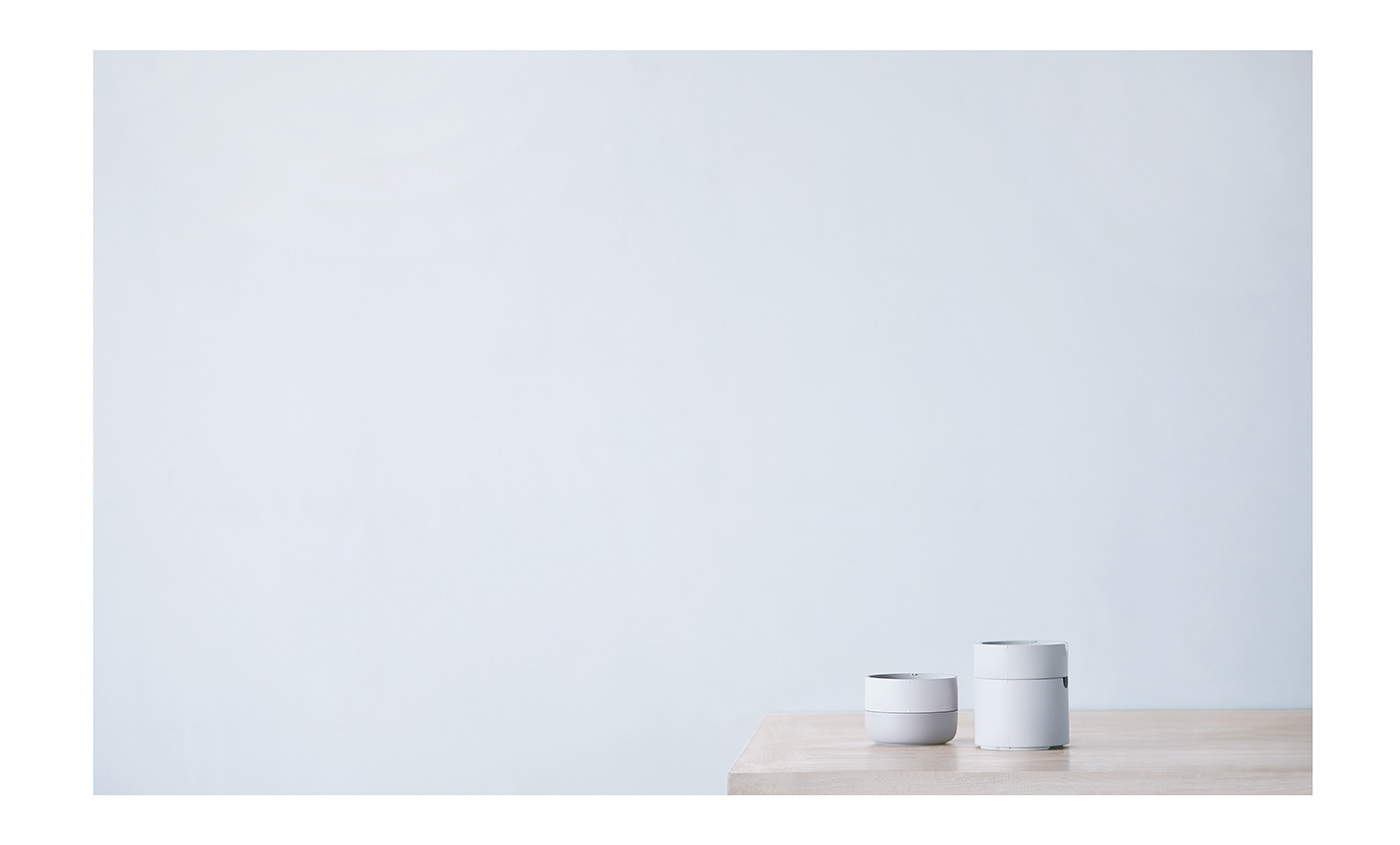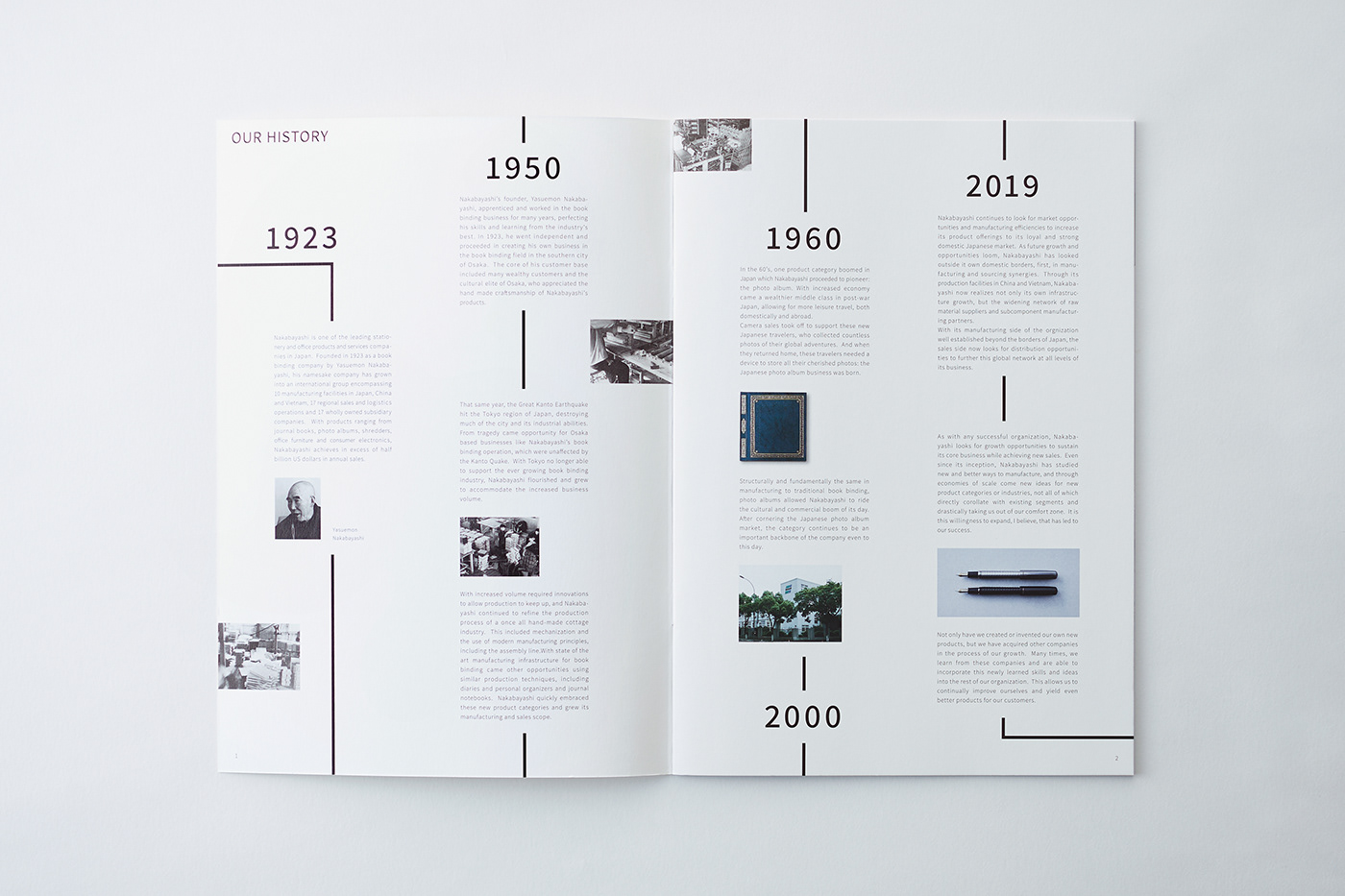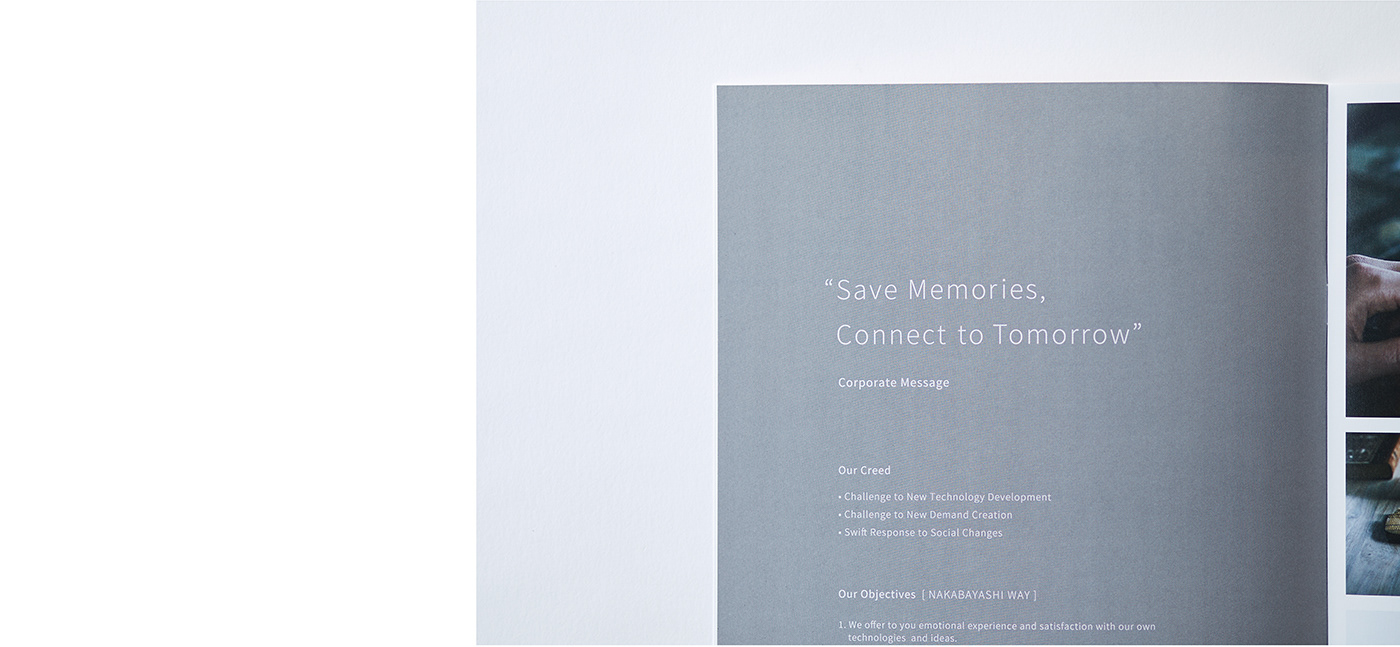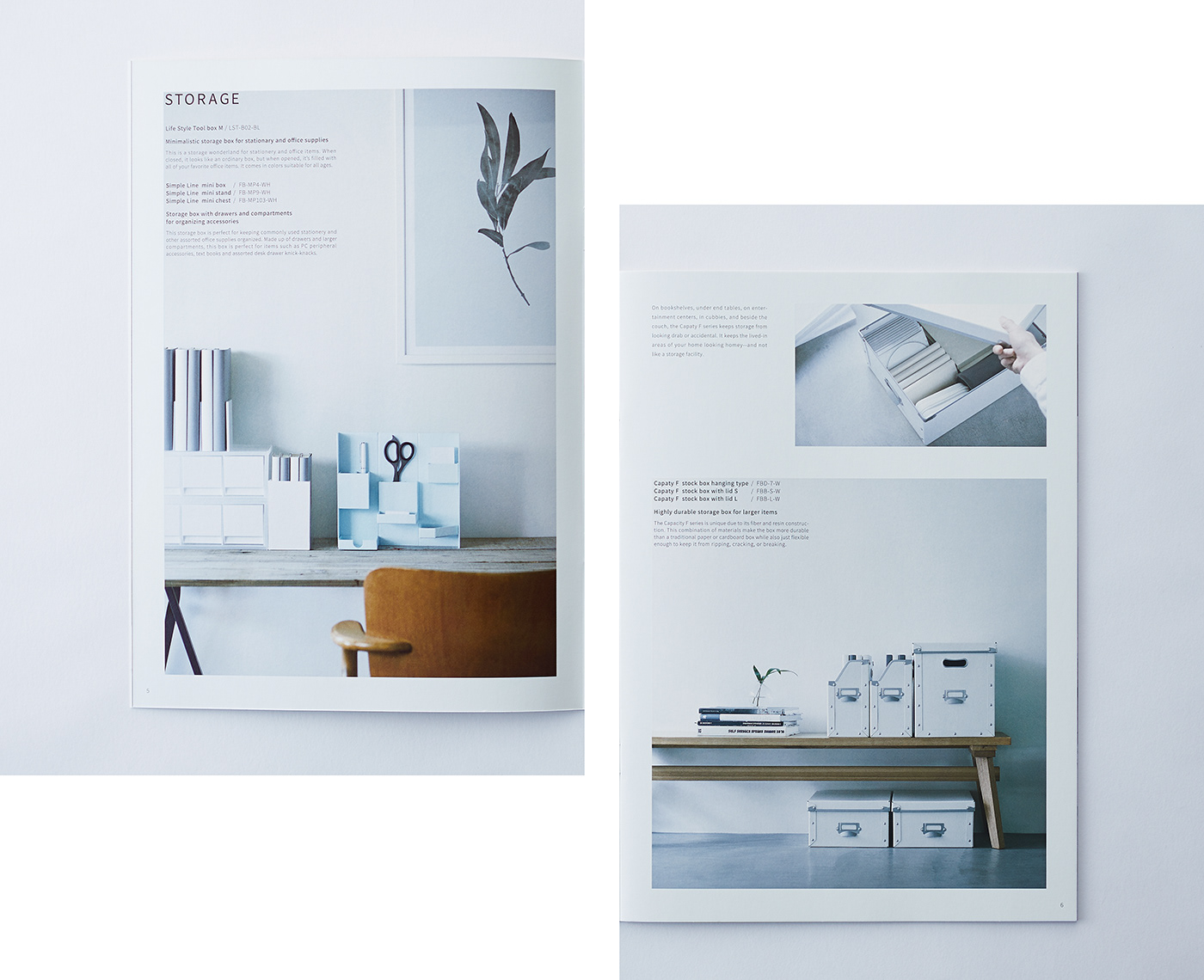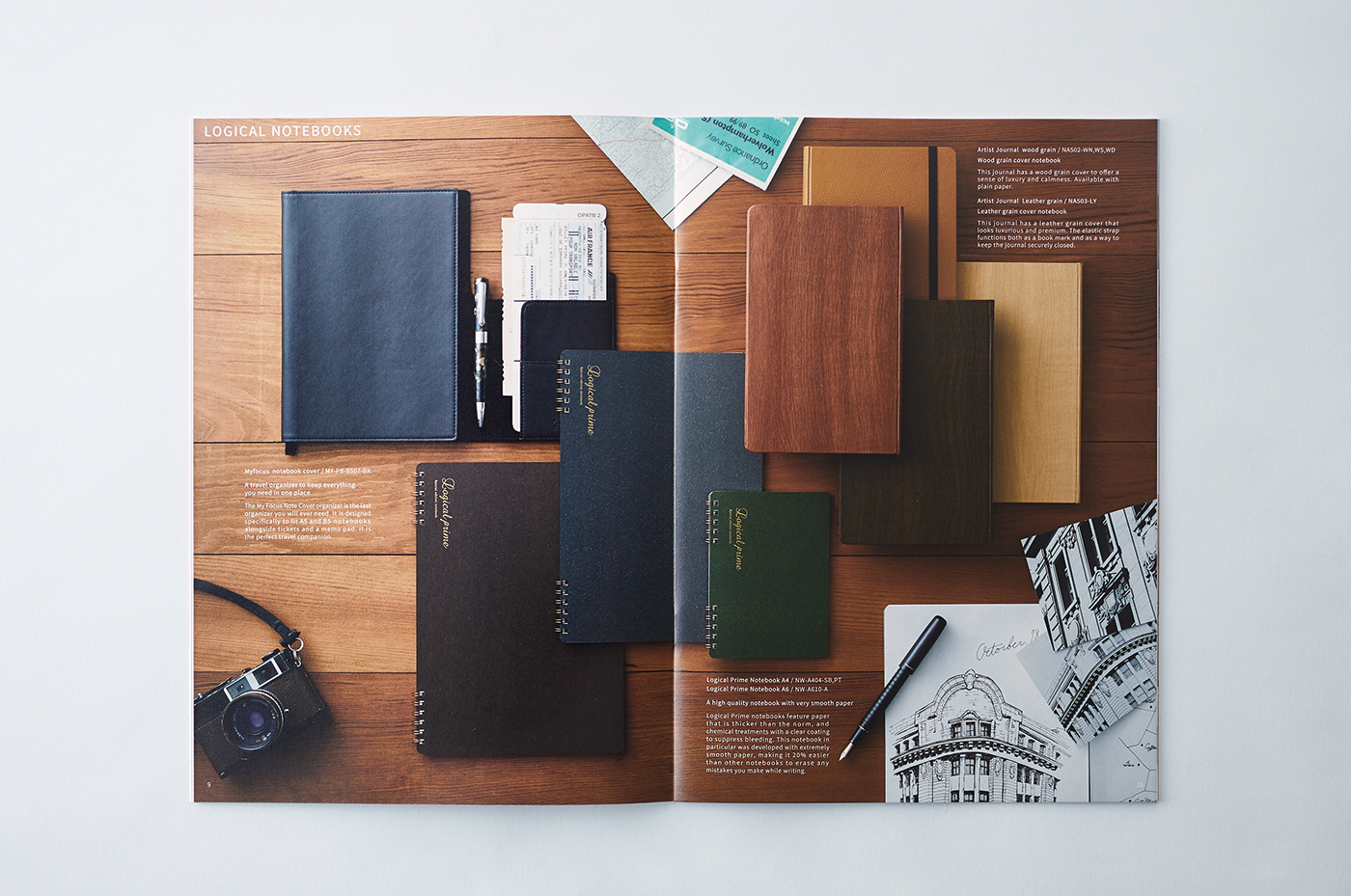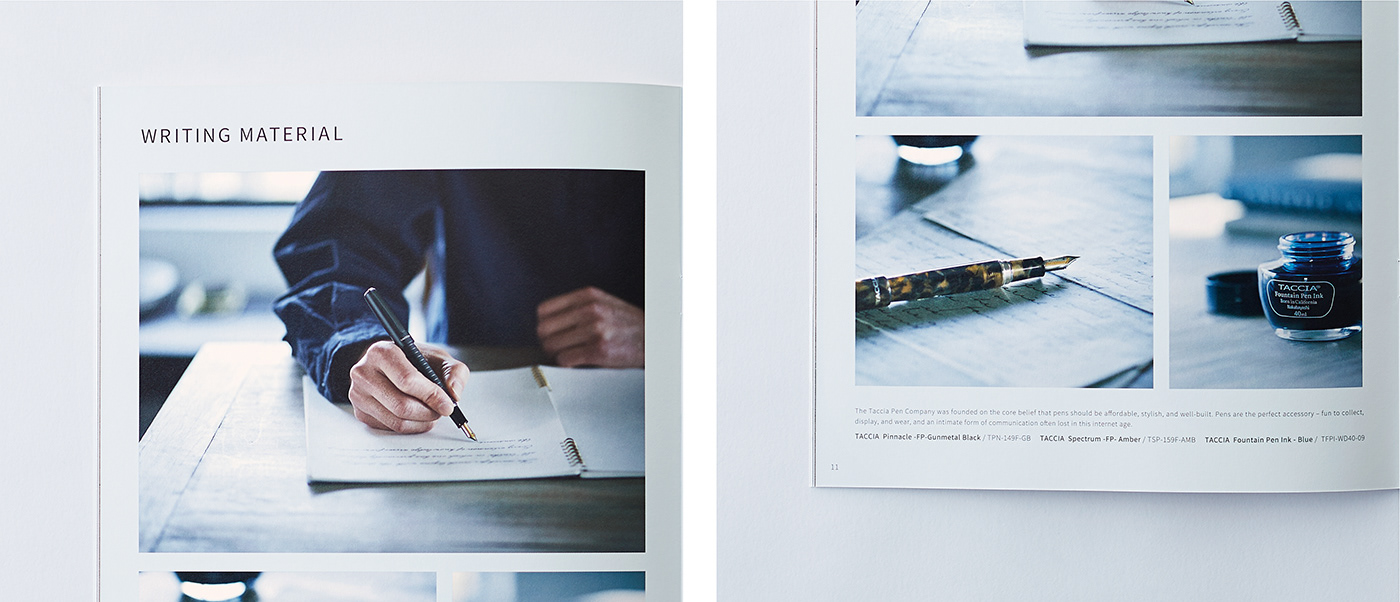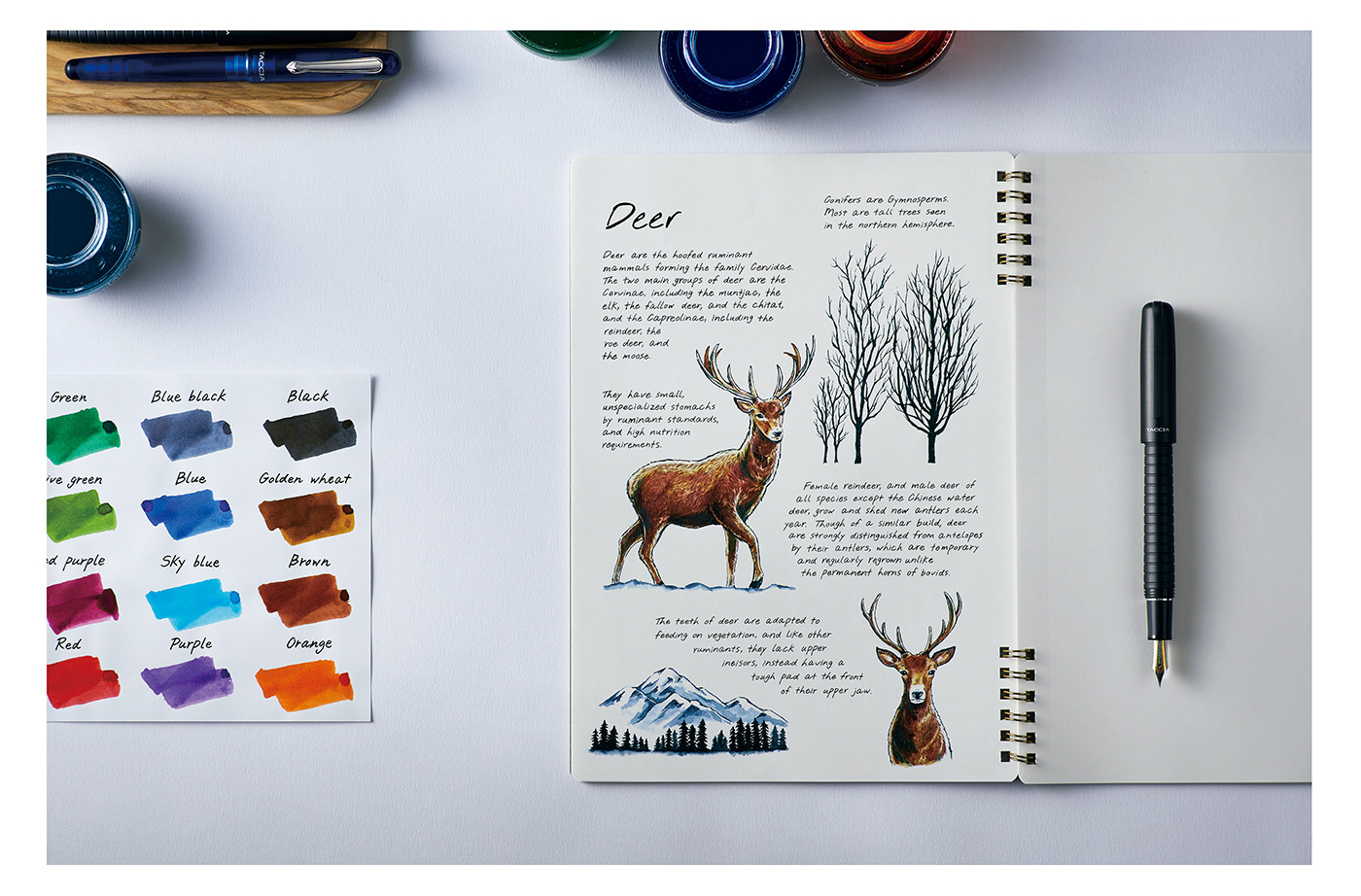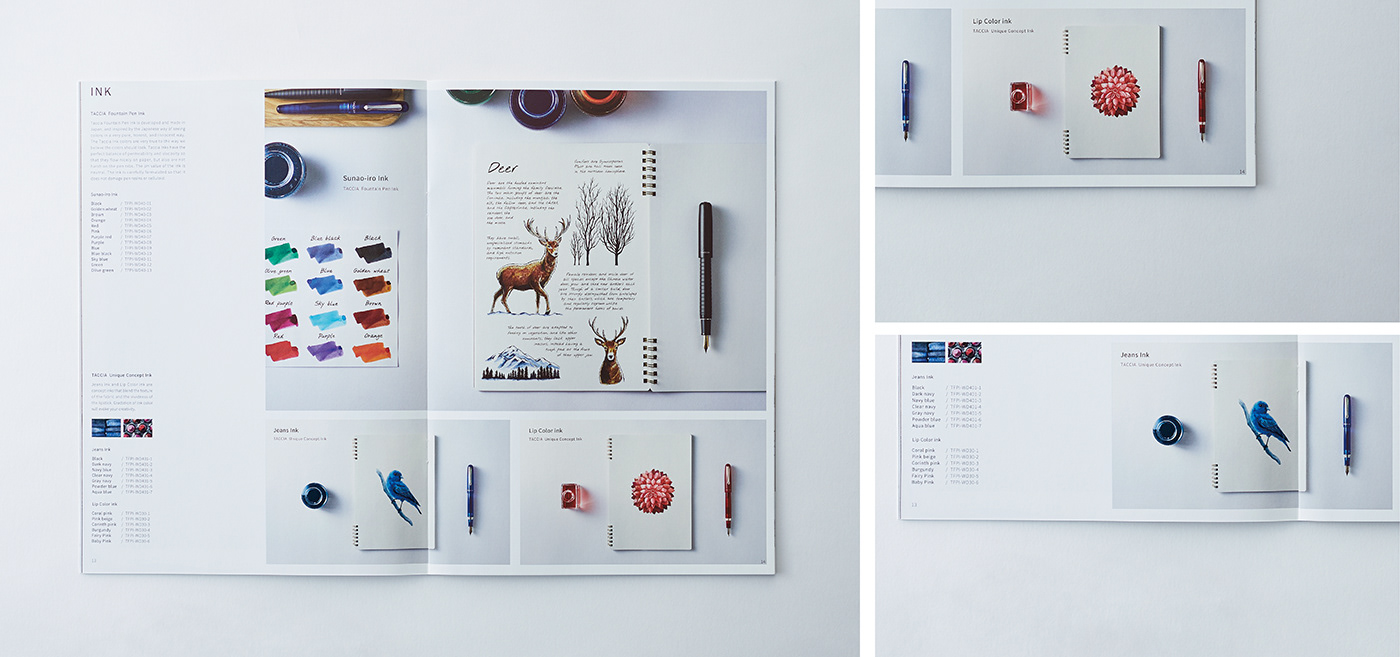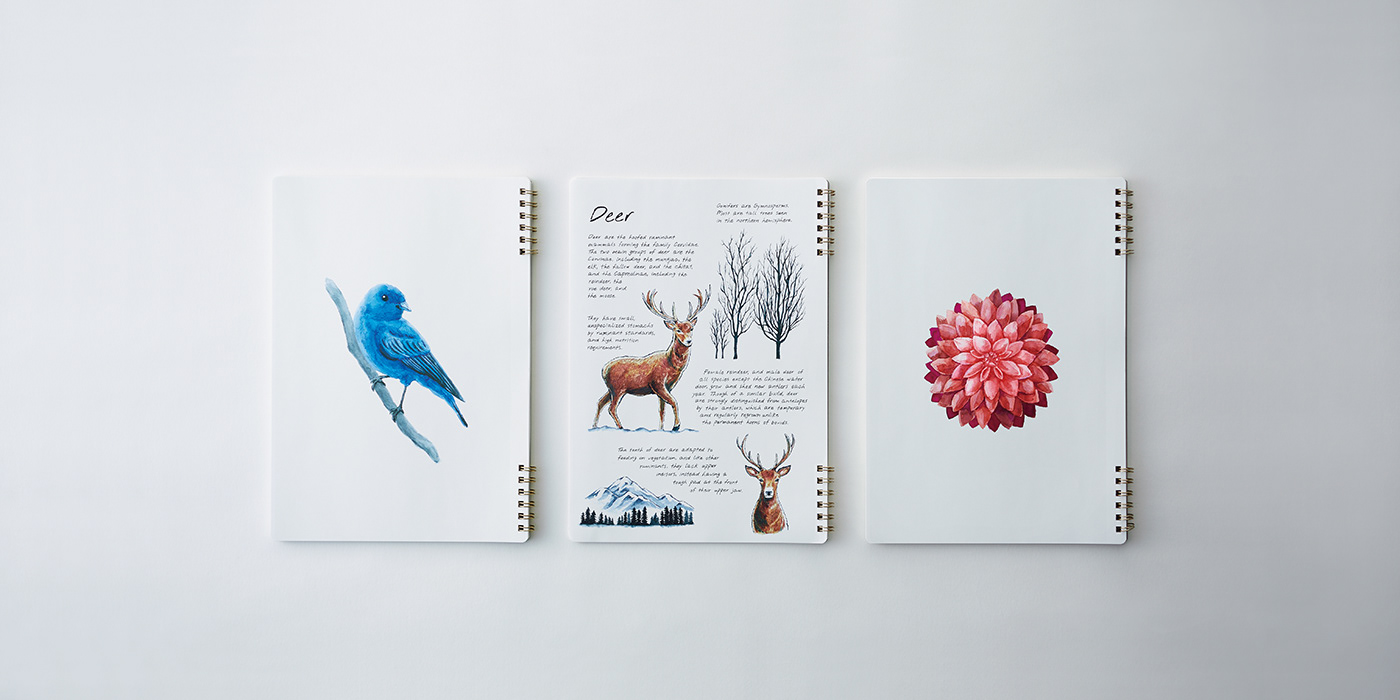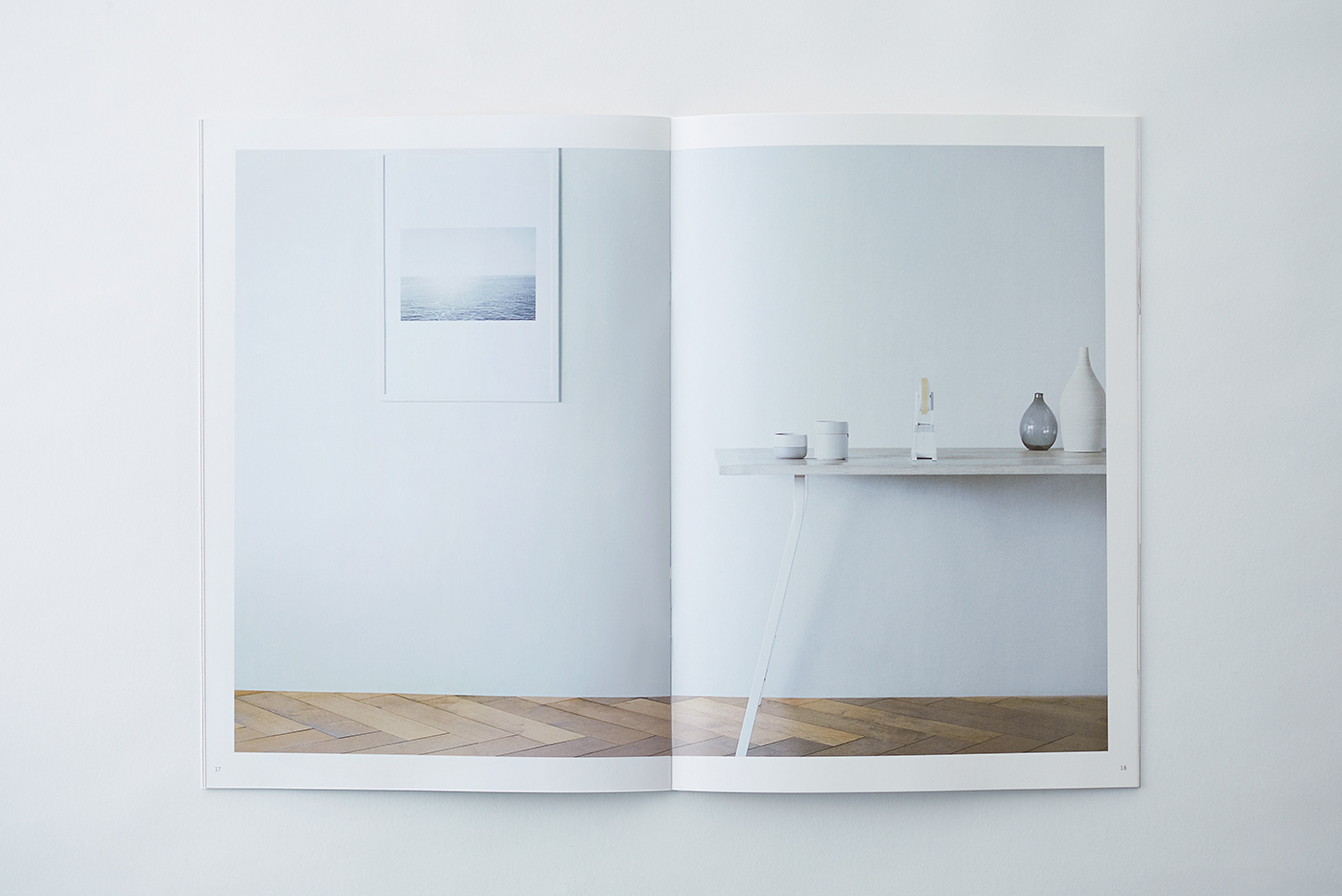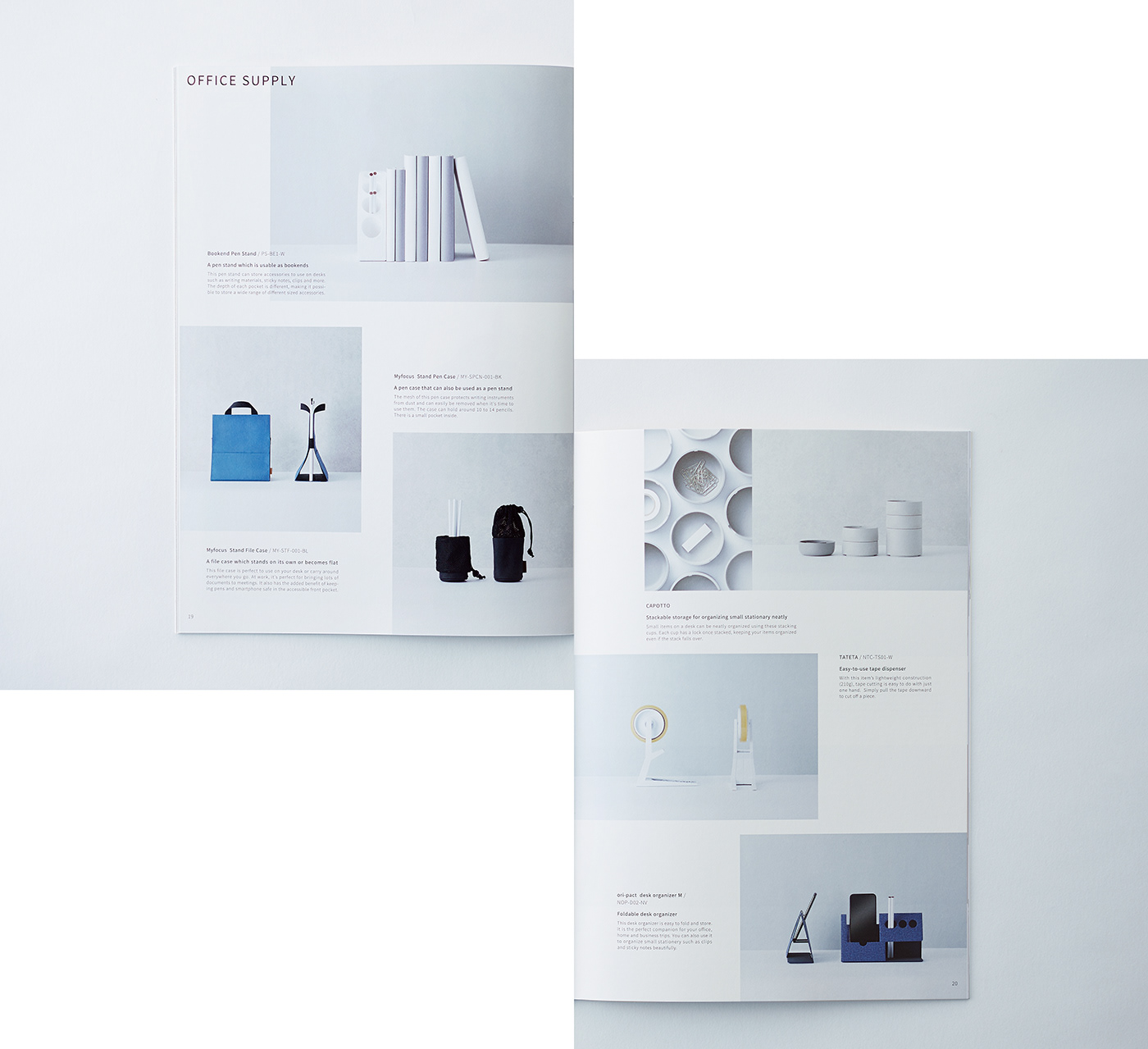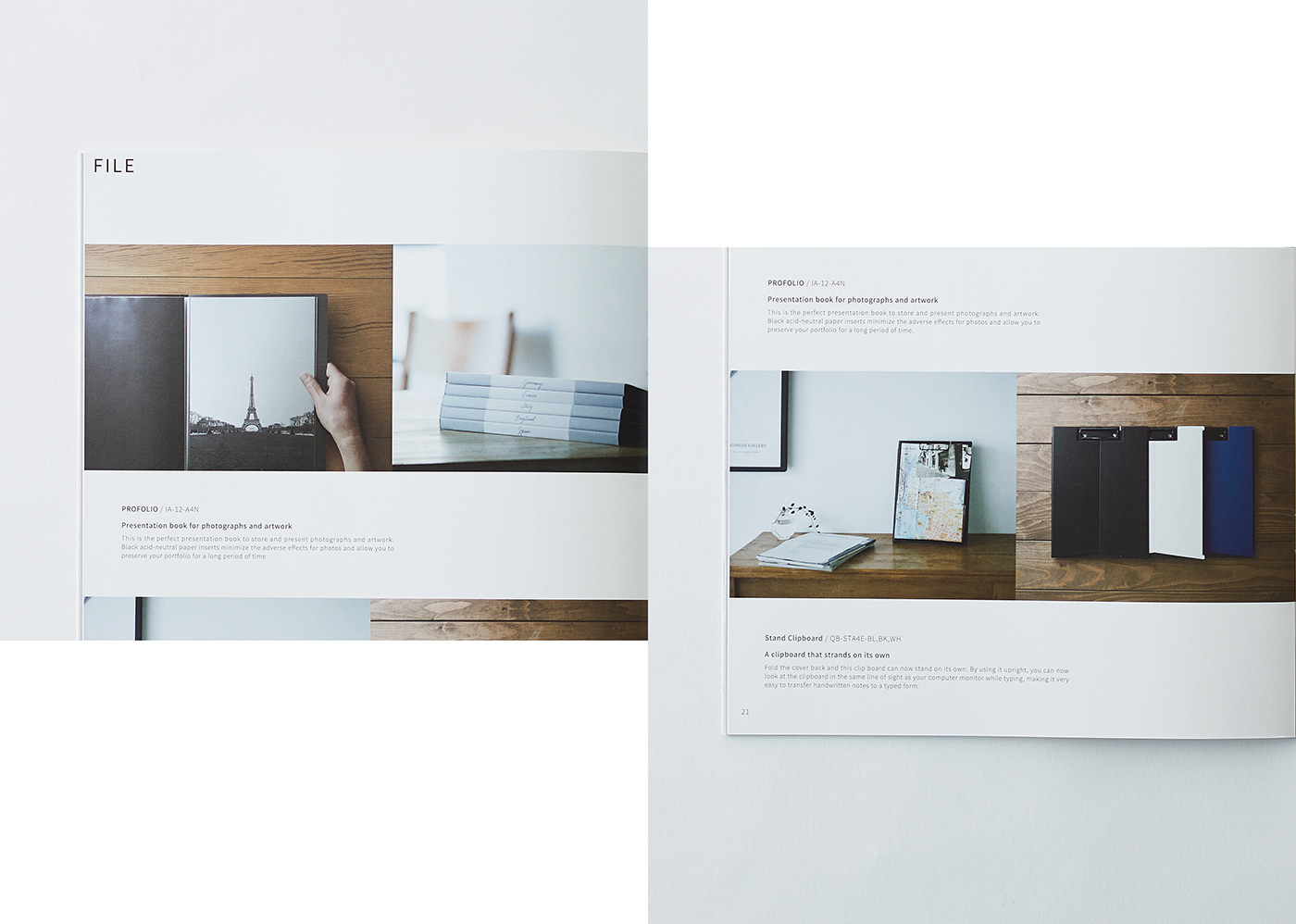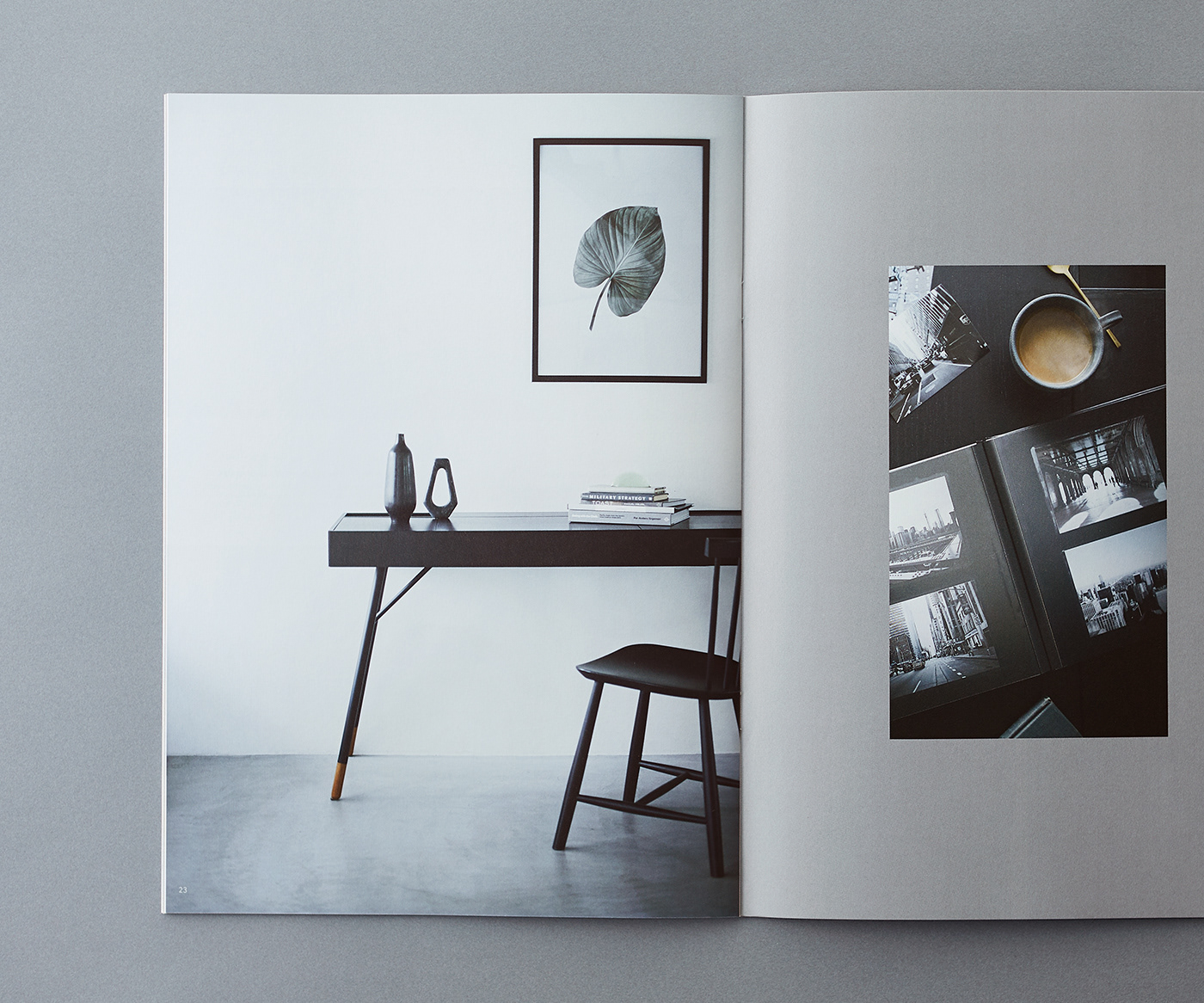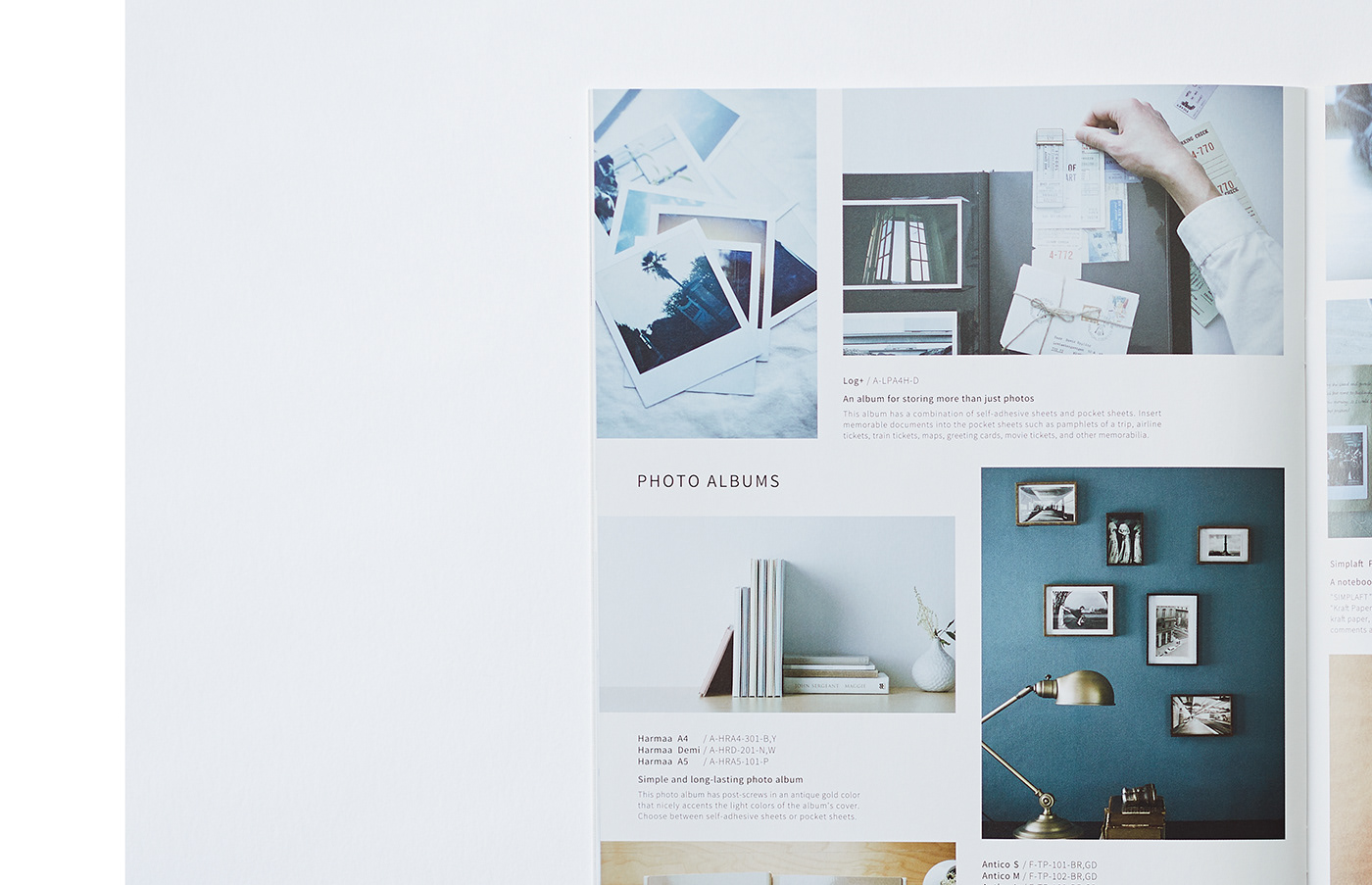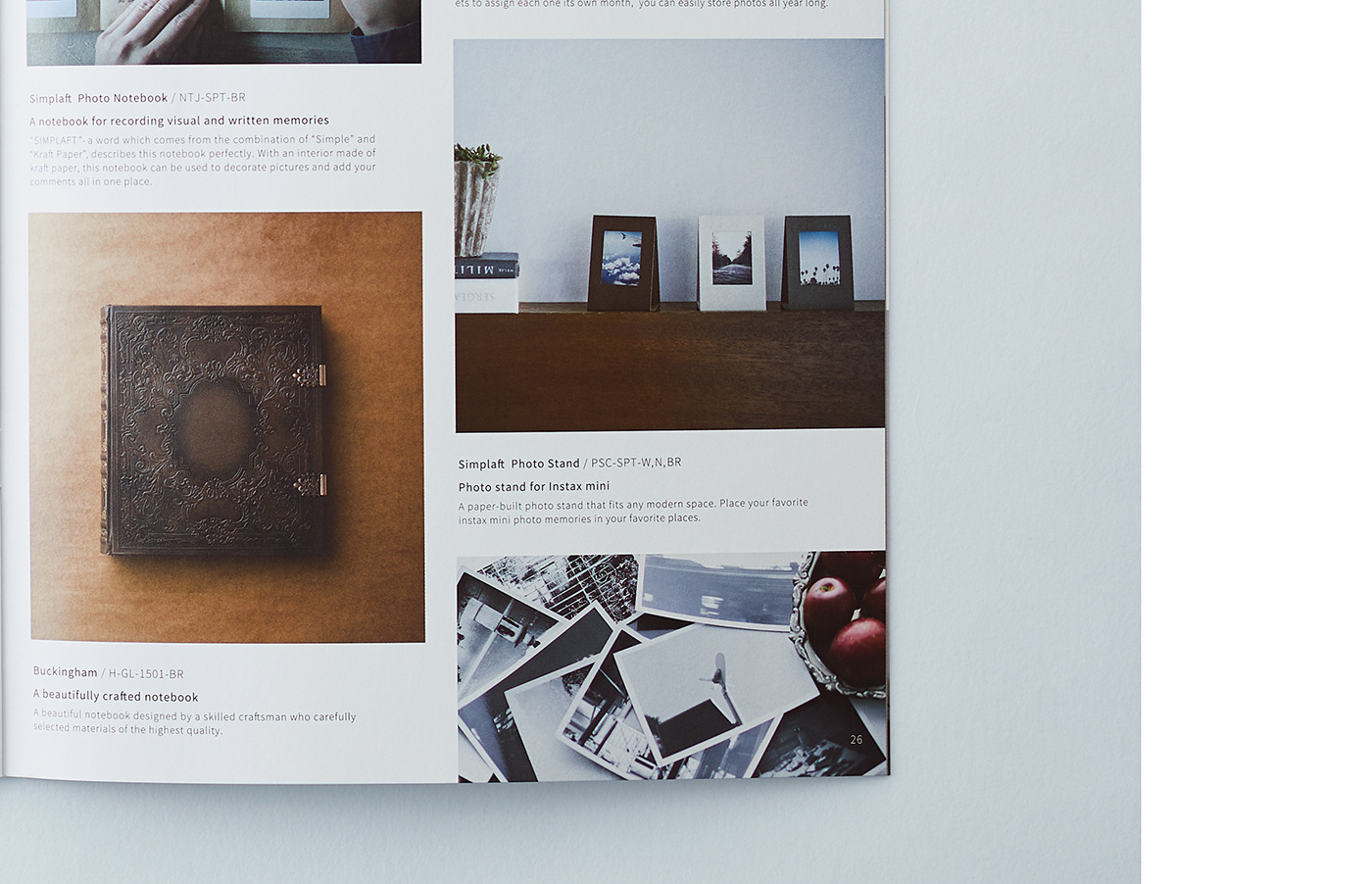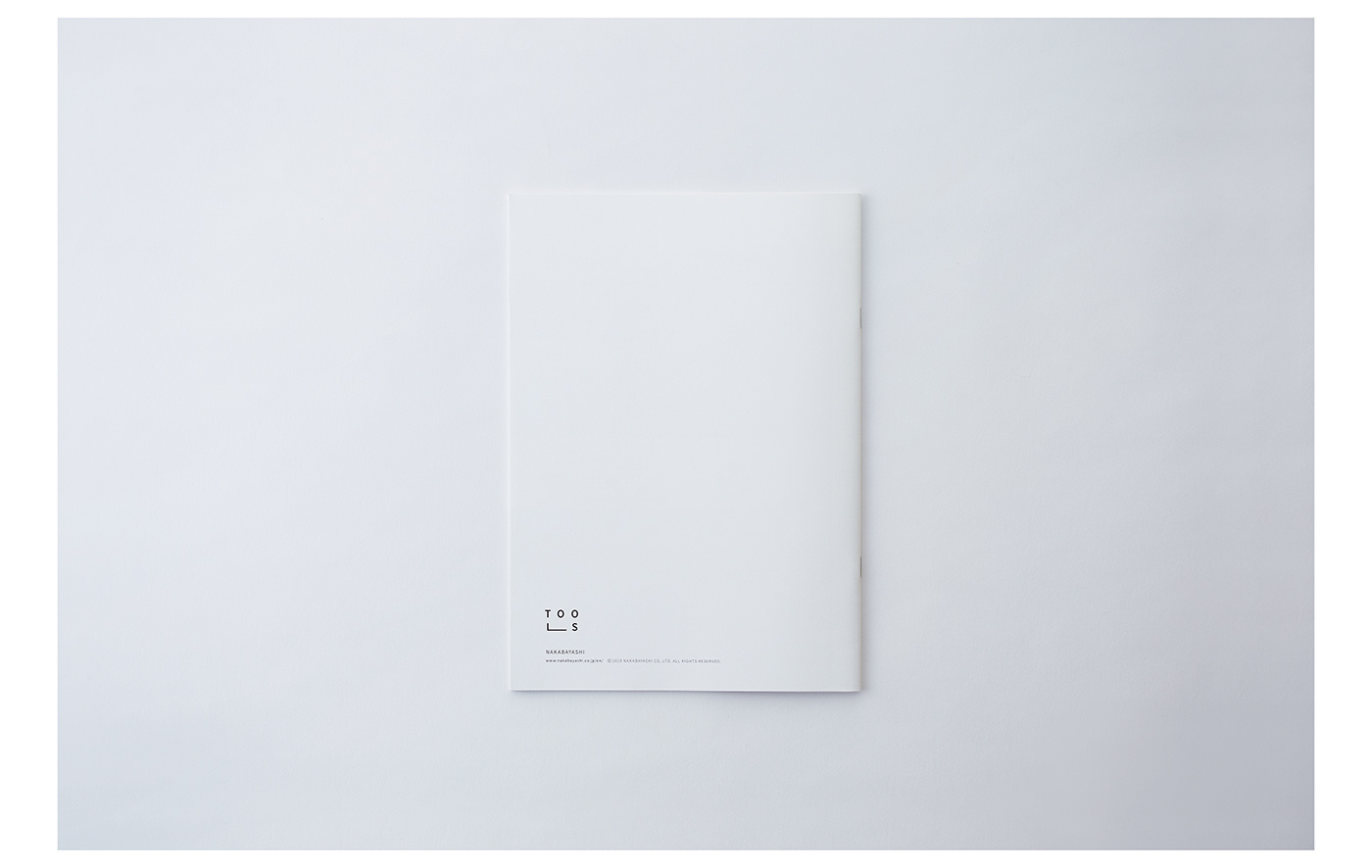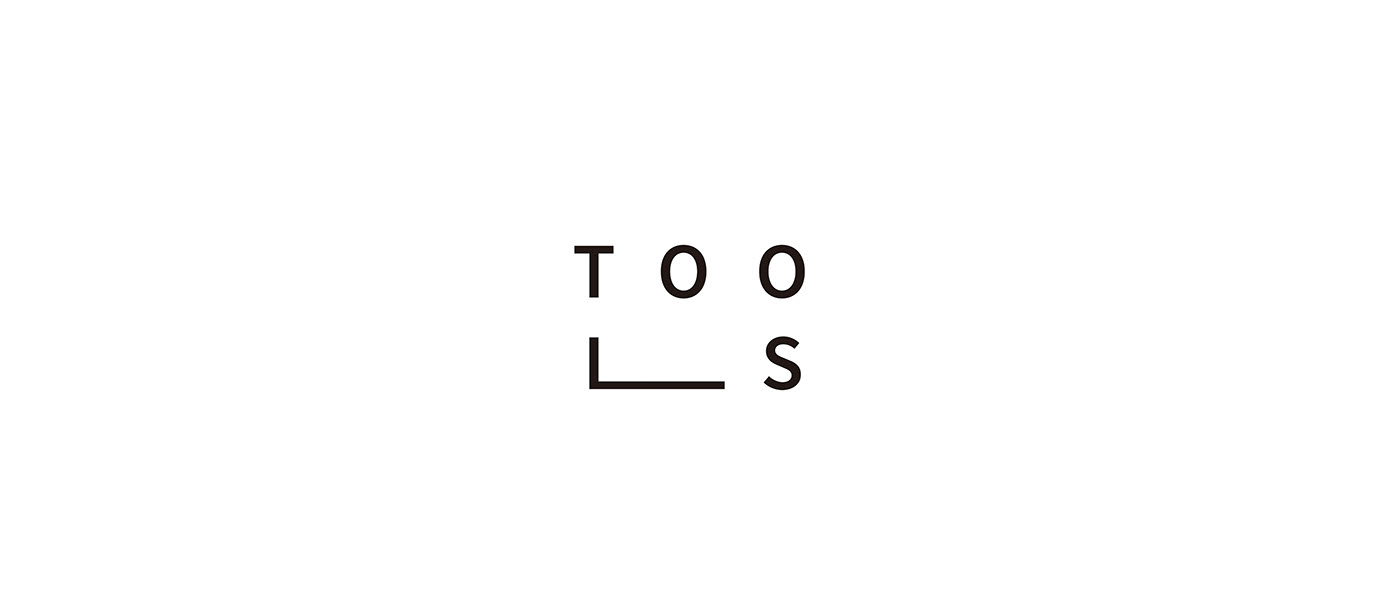 CLIENT : NAKABAYASHI CO.,LTD.
ART DIRECTION, DESIGN: JUNICHI HAKOYAMA (RHYTHM INC. )
ILLUSTRATION : KATSUYA YOSHIZAWA  (RHYTHM INC.)
PHOTO : TATSURO MASAKI, HIROKI OHASHI (MASAKI PHOTOS Co., Ltd. )
STYLIST : YOSHIE MATSUDA