GIFT PACKAGE : HOUJYU(Kabura-zushi)
ART DIRECTION, DESIGN, PACKAGING CONSTRUCTION WORK : PACKAGE
"Kabura-zushi" is one of the traditional dishes handed down in the Hokuriku region. 
It is sushi made with fresh raw yellowtail sandwiched between turnips and fermented with rice malt.
When we were asked for "Kabura-zushi" to be gift-packaged, the first thing we focused on was 
"the appearance of the package that makes a recipient happy" when thinking about its design. 
A gift is not "what a buyer receives". We feel that, after all, it is just important to convey your gratitude 
to someone who has supported you.
かぶら寿しは、北陸地方に伝わる伝統料理のひとつで、新鮮な生のブリをカブにはさんだ後、米麹で発酵させて作られたお寿司です。
「かぶら寿司をギフトパッケージ化してほしい」との相談を受けた際、最初にデザインを考える上で着目したのが
「贈った相手に喜んでもらえる佇まい」であるという点です。 
ギフトは、「買う人が受け取るもの」ではありません。あくまで、お世話になった誰かに、感謝の気持ちが伝えることが重要です。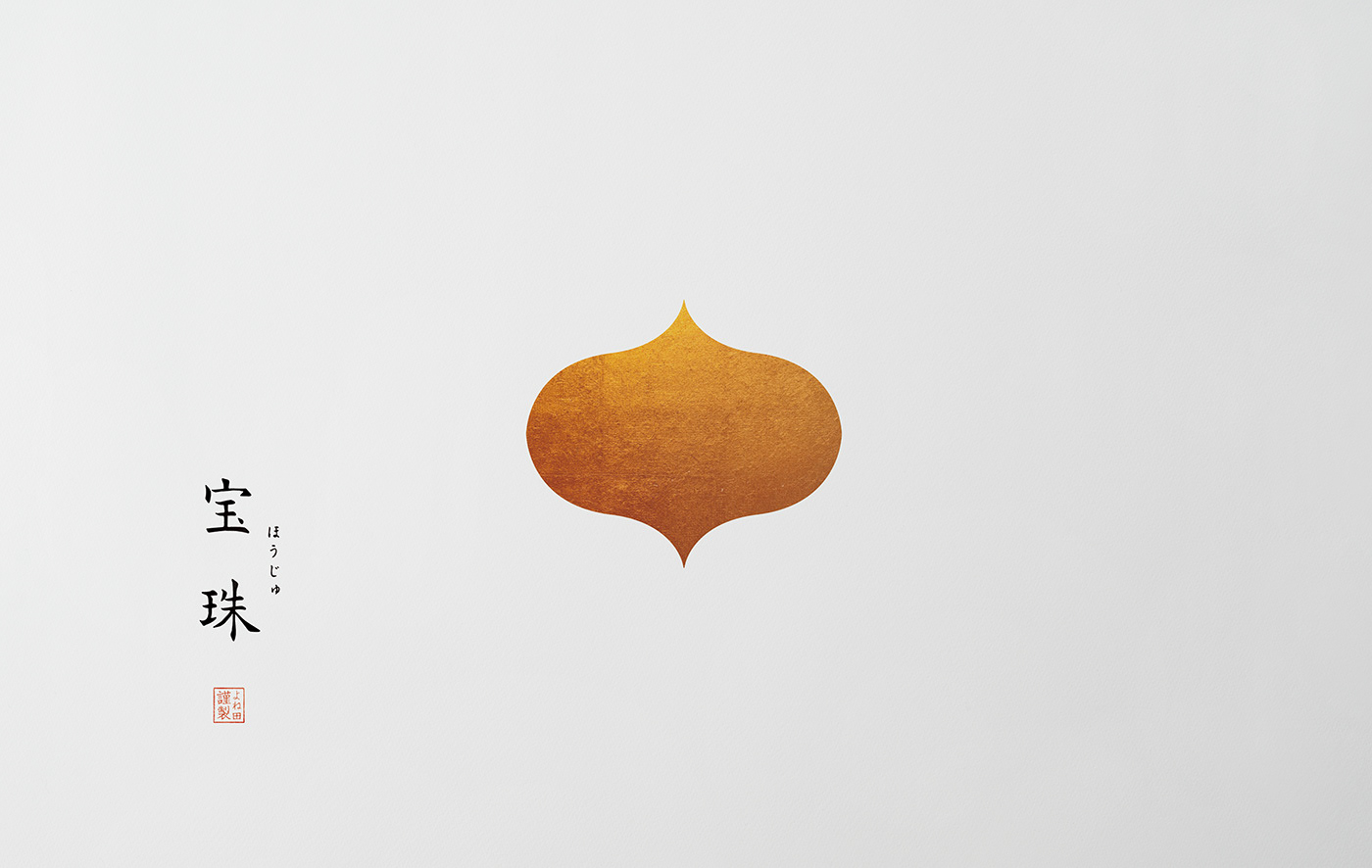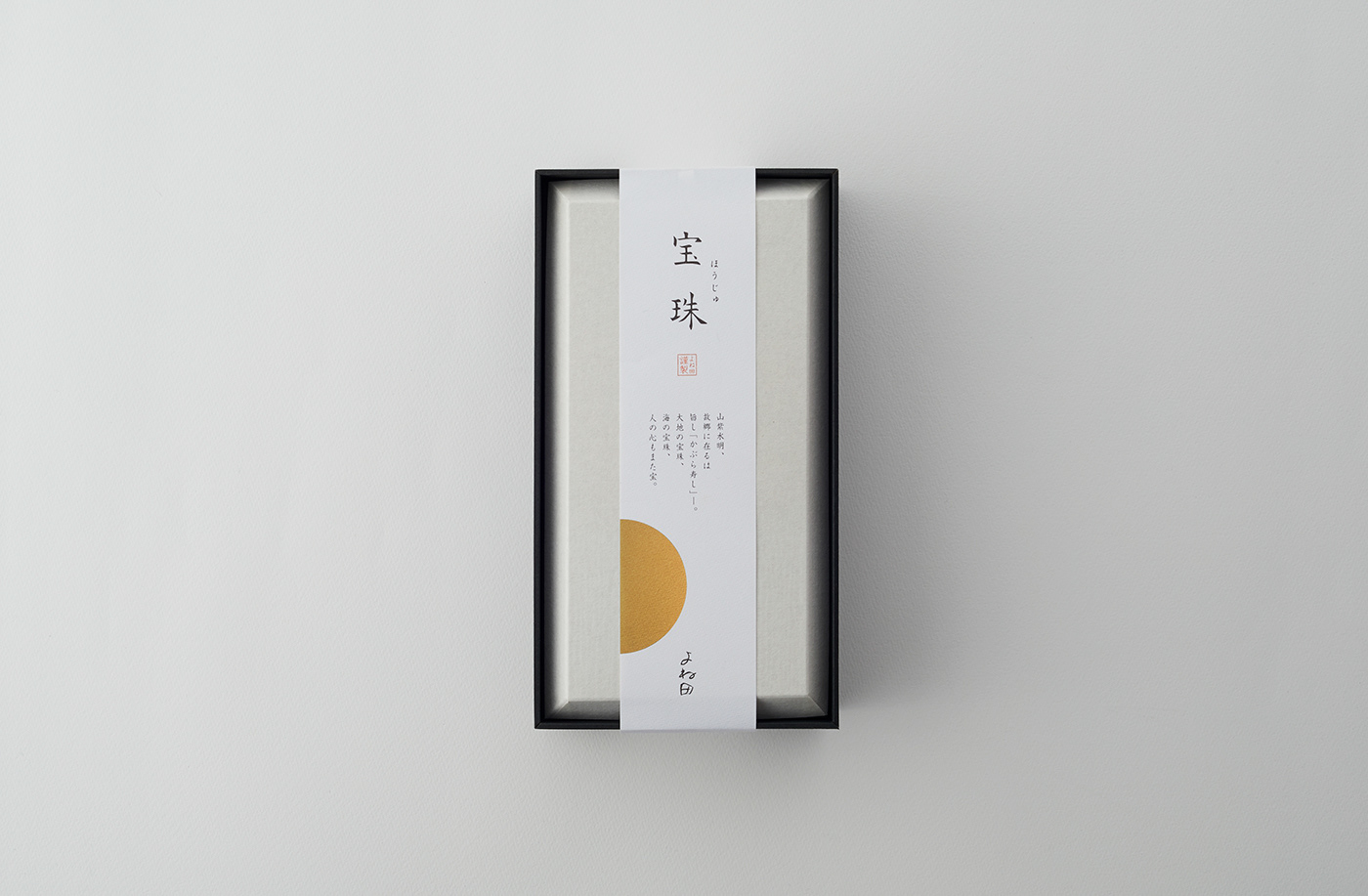 First of all, when you see the outer box at first, we want you to enjoy with your five senses the appearance of the package as a gift. 
Therefore, in addition to the color and the impression of the material, we focused on the texture of the box 
when you had it in your hand, repeatedly made prototypes and deliberated on the choice of paper material.
まず、最初に目に入る外箱には、贈答品としての佇まいが五感で伝わってほしい。 そこで、素材の色、風合いなどに加えて、
箱を手にした時の質感などにもこだわり、何度も試作を重ね、紙の材質選びを検討しました。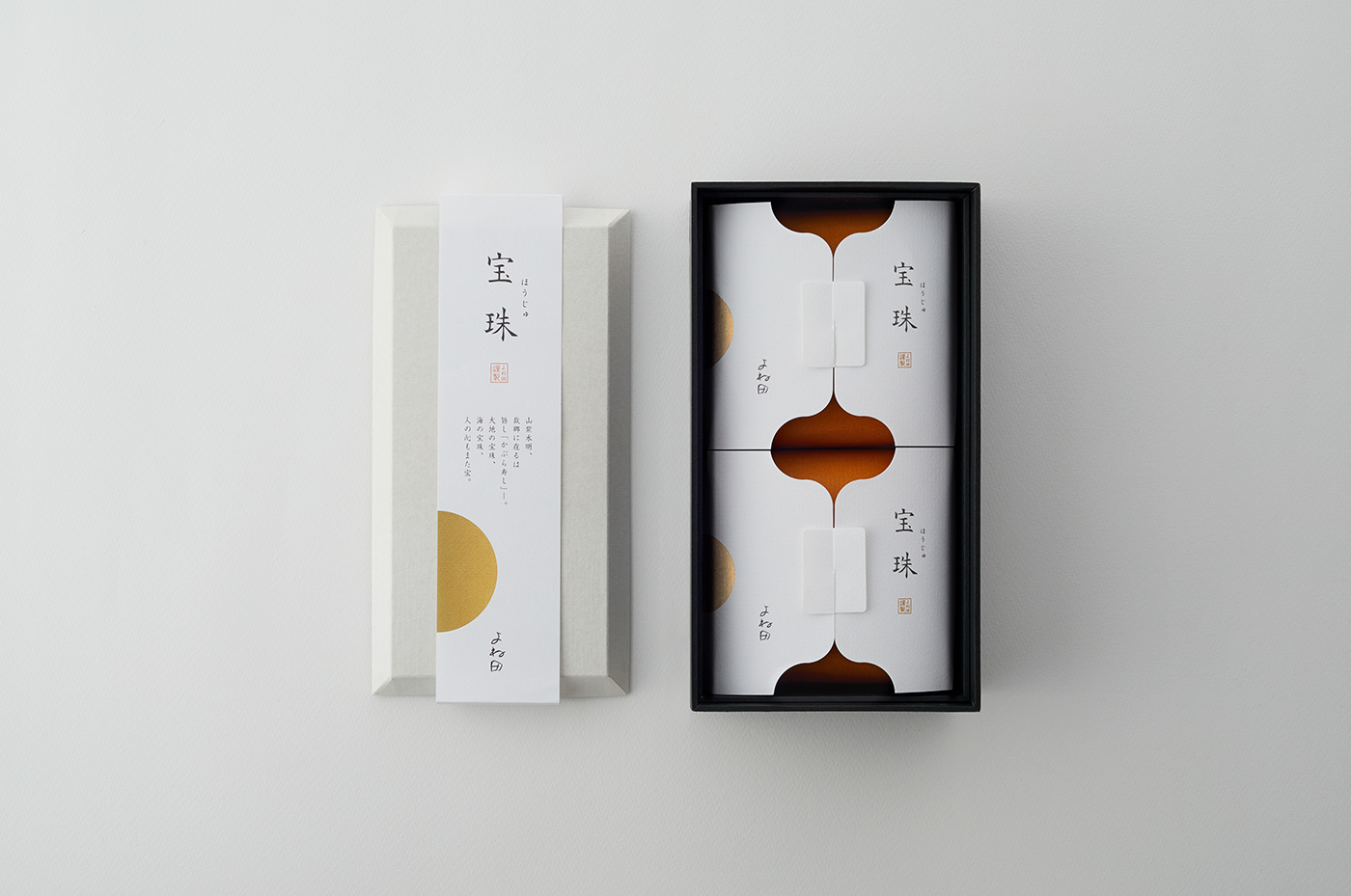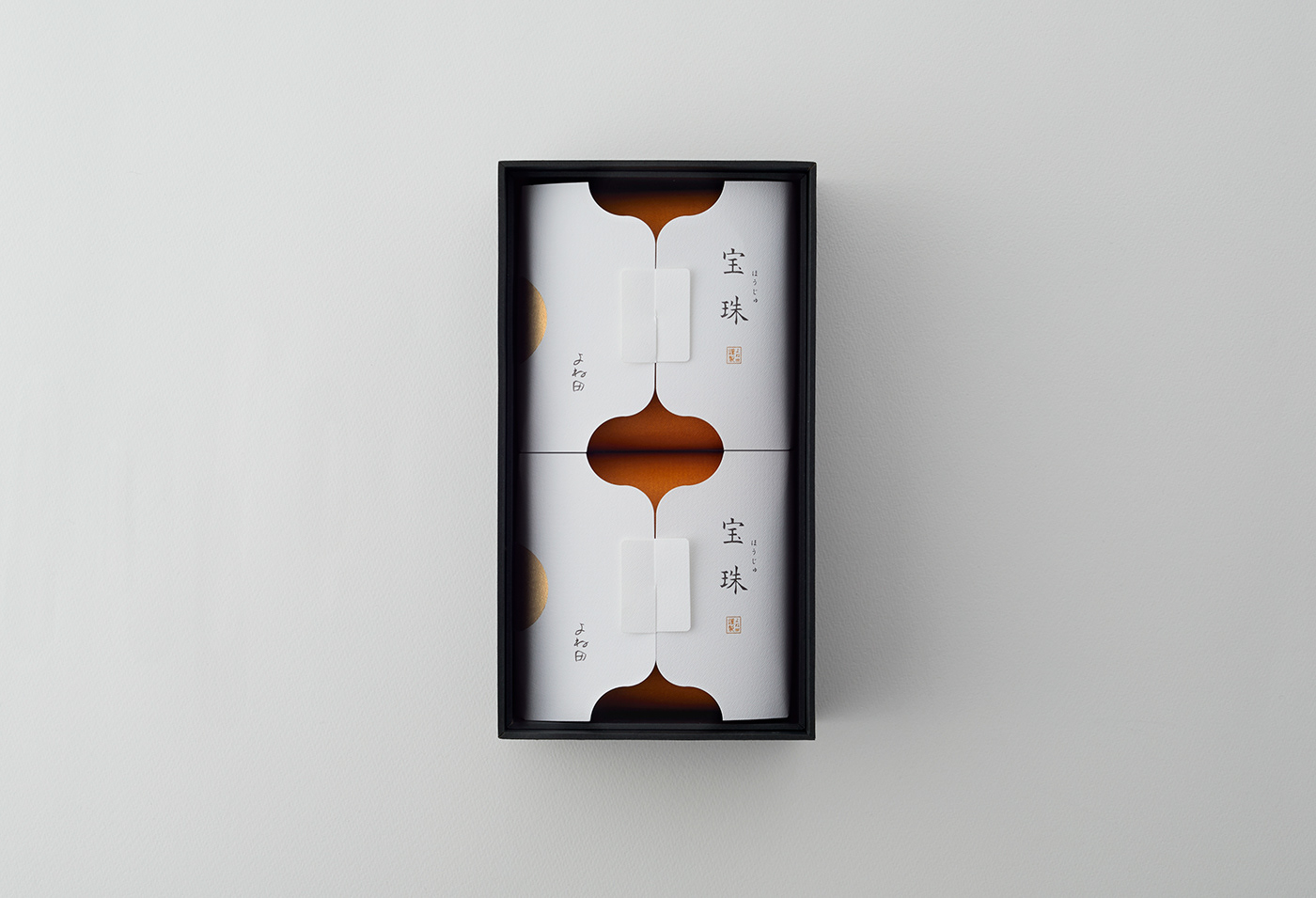 The design of the individually wrapped package features the silhouette of the "turnip" of "Kabura-zushi" as a symbol. Based on the idea that
 "we can take advantage of the characteristic of individual packaging that is lined up vertically into the design", 
when two products line up on the top and bottom, the silhouette of the shape of the turnip appears. In addition, 
in order to express an overwhelming presence of a turnip, we used textured papers made with a kind of mellow white color.
個包装のパッケージのデザインには、かぶら寿しの「カブ」のシルエットをマークとして入れ込みました。
これは「個包装が上下に 並ぶという特性を、デザインに活かせないか」という発想から、商品が上下に2つ並ぶと、
カブの形のシルエットが浮かび上がるよ うに仕上がっています。また、カブの存在感を表現するため、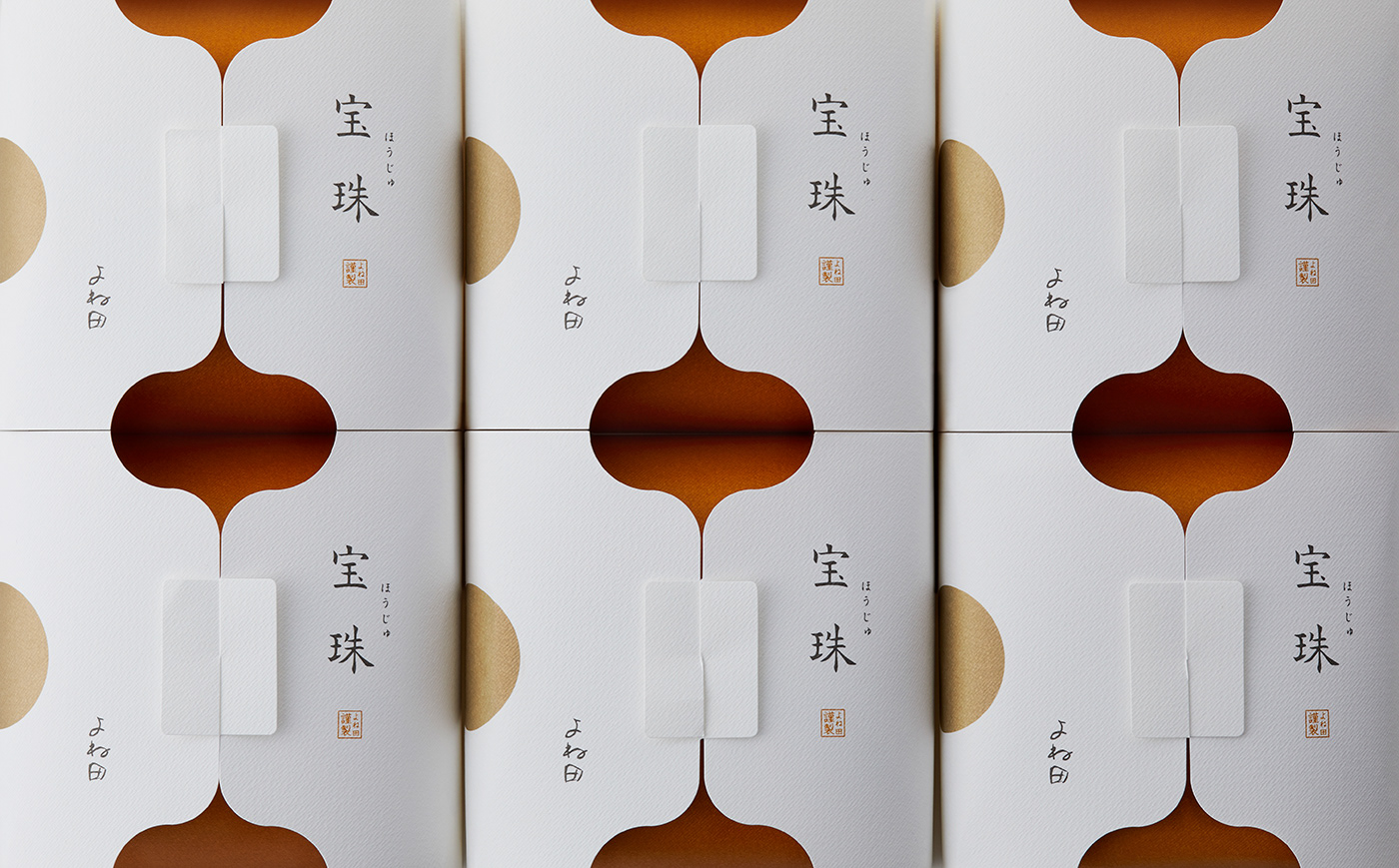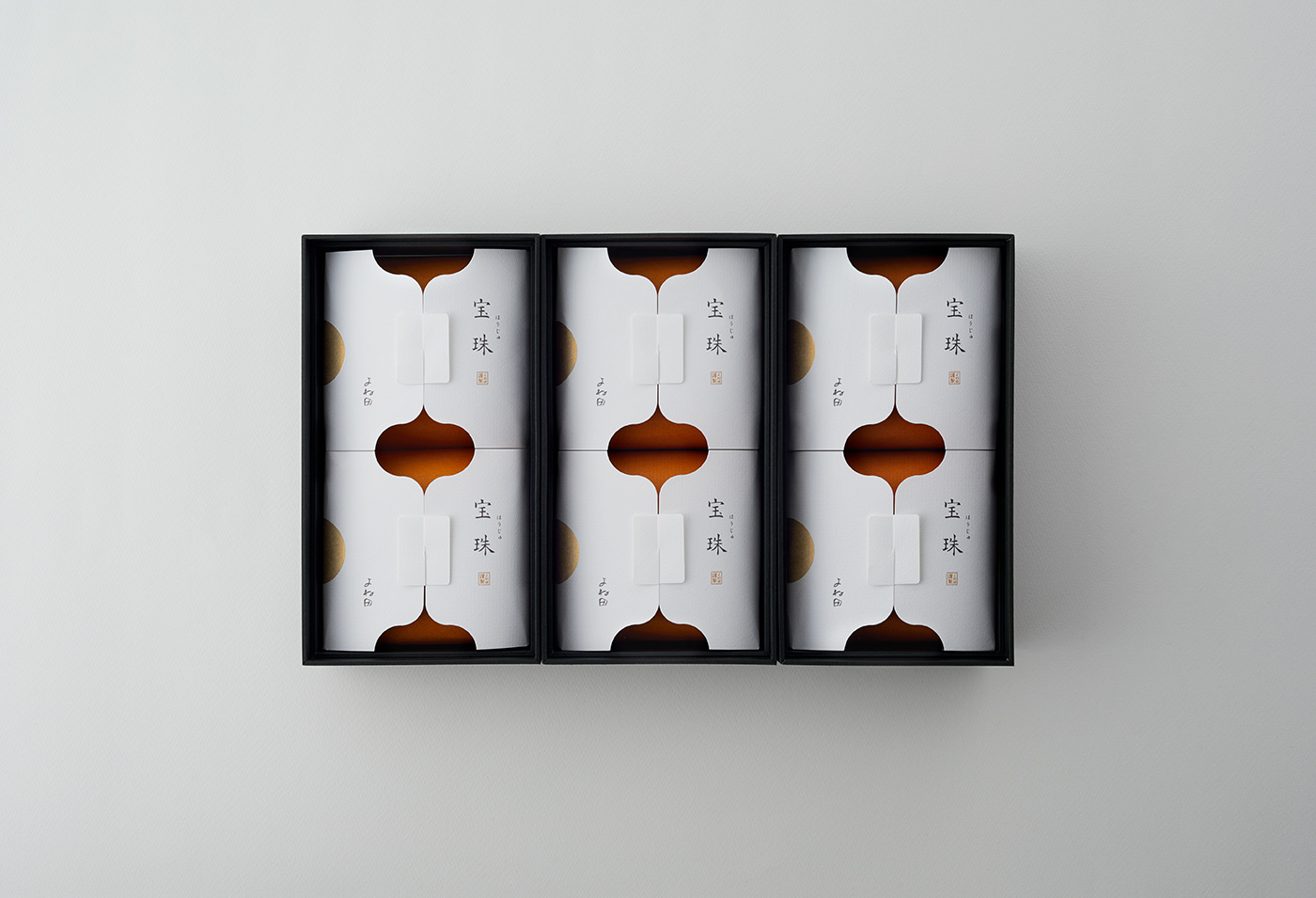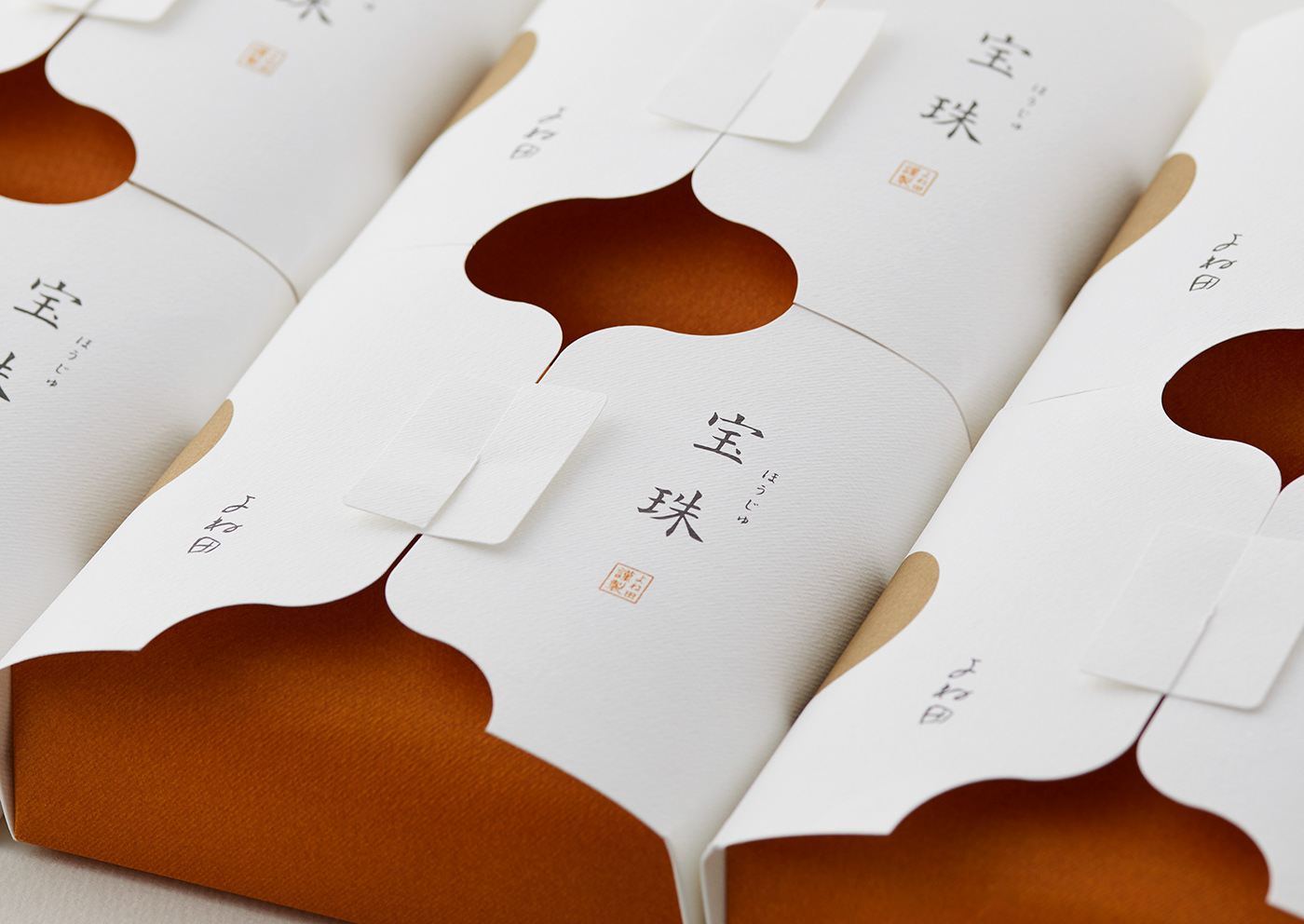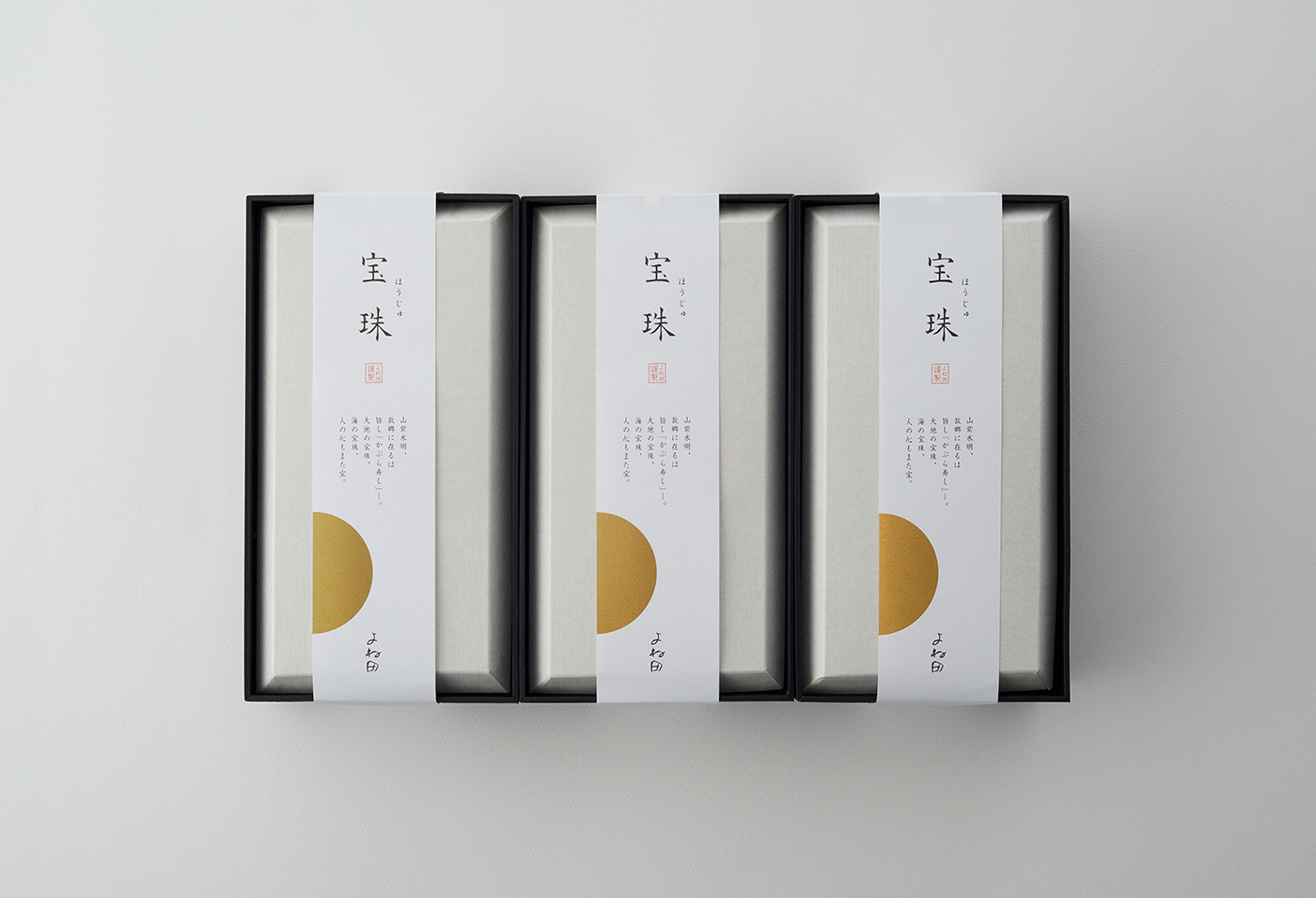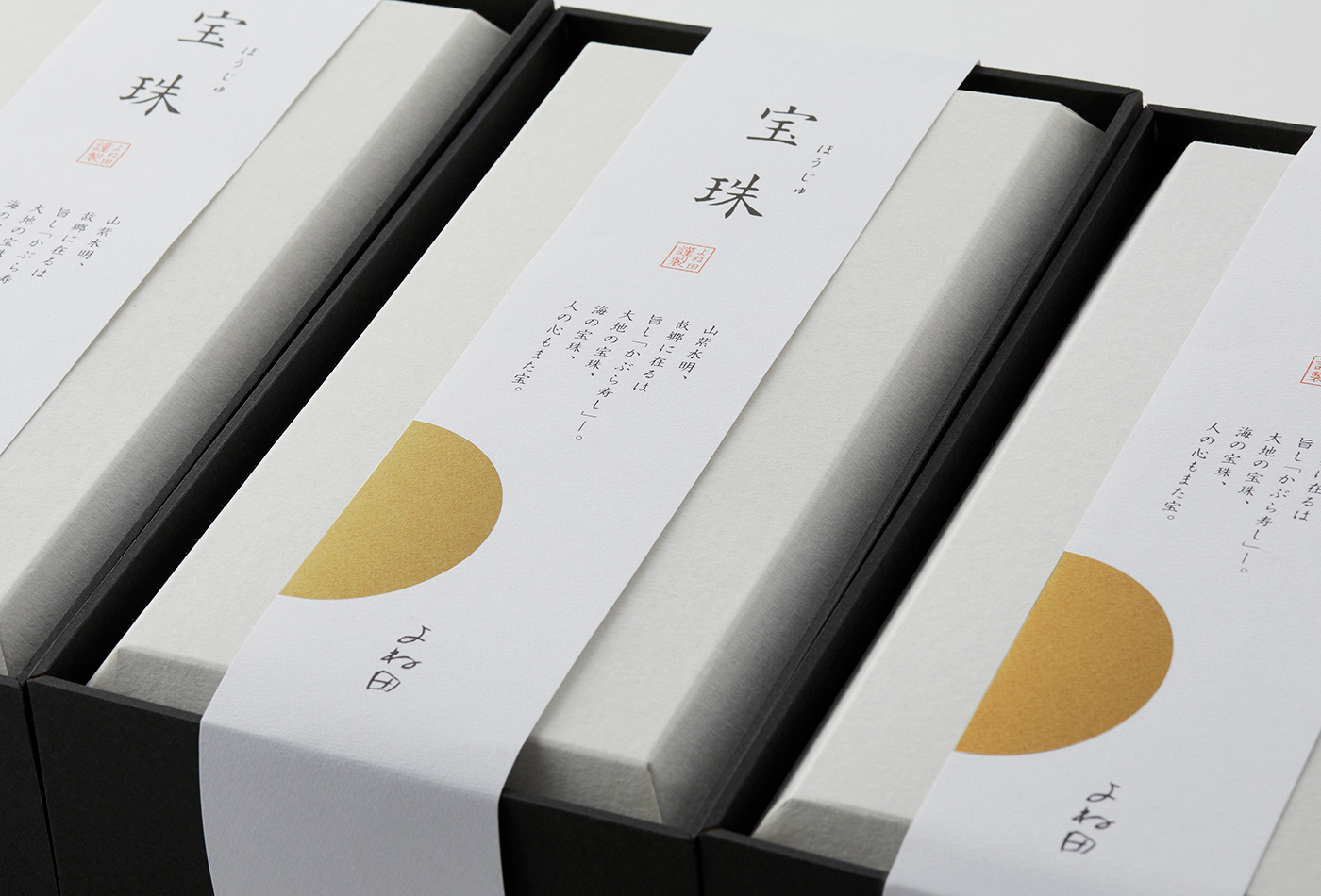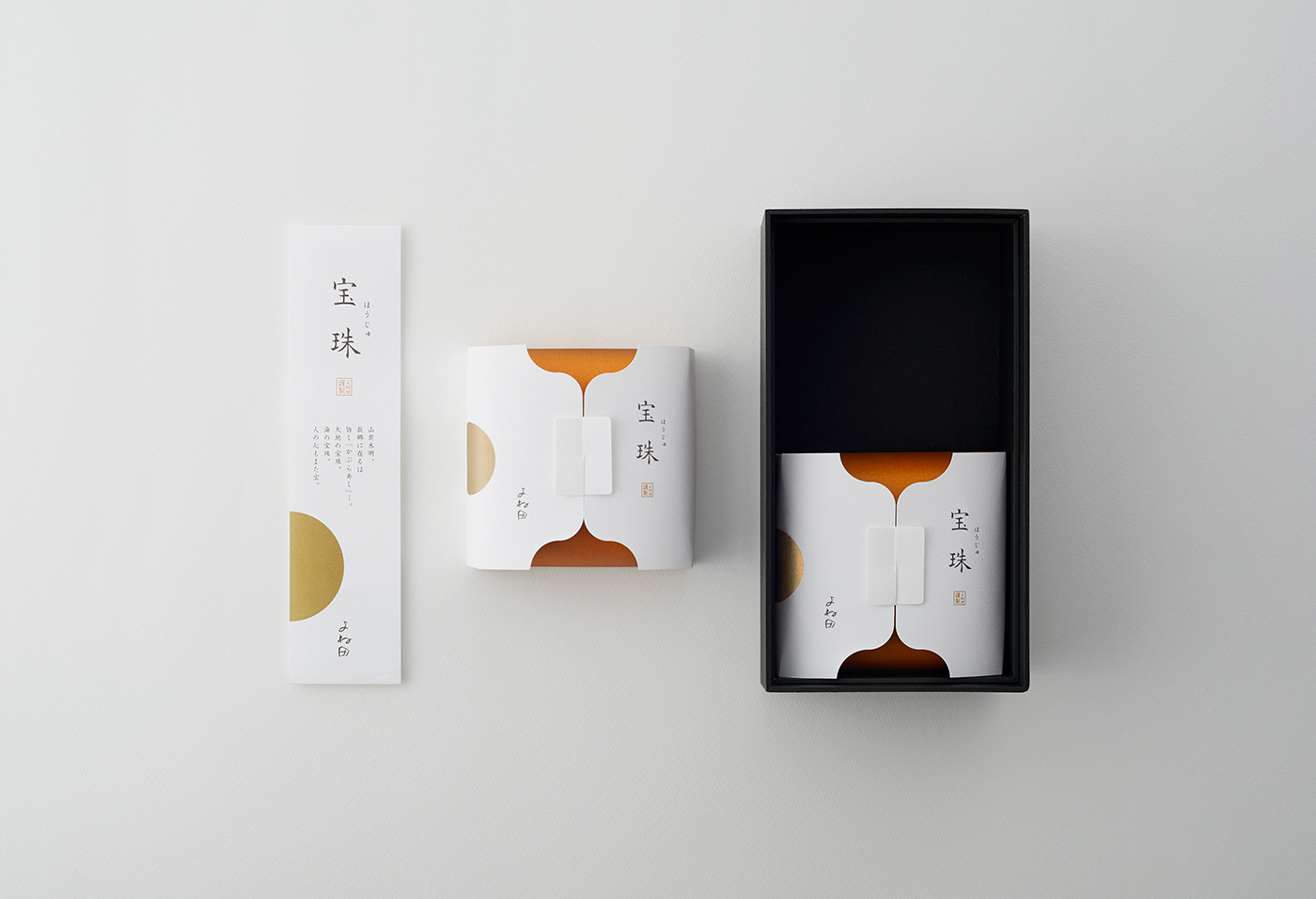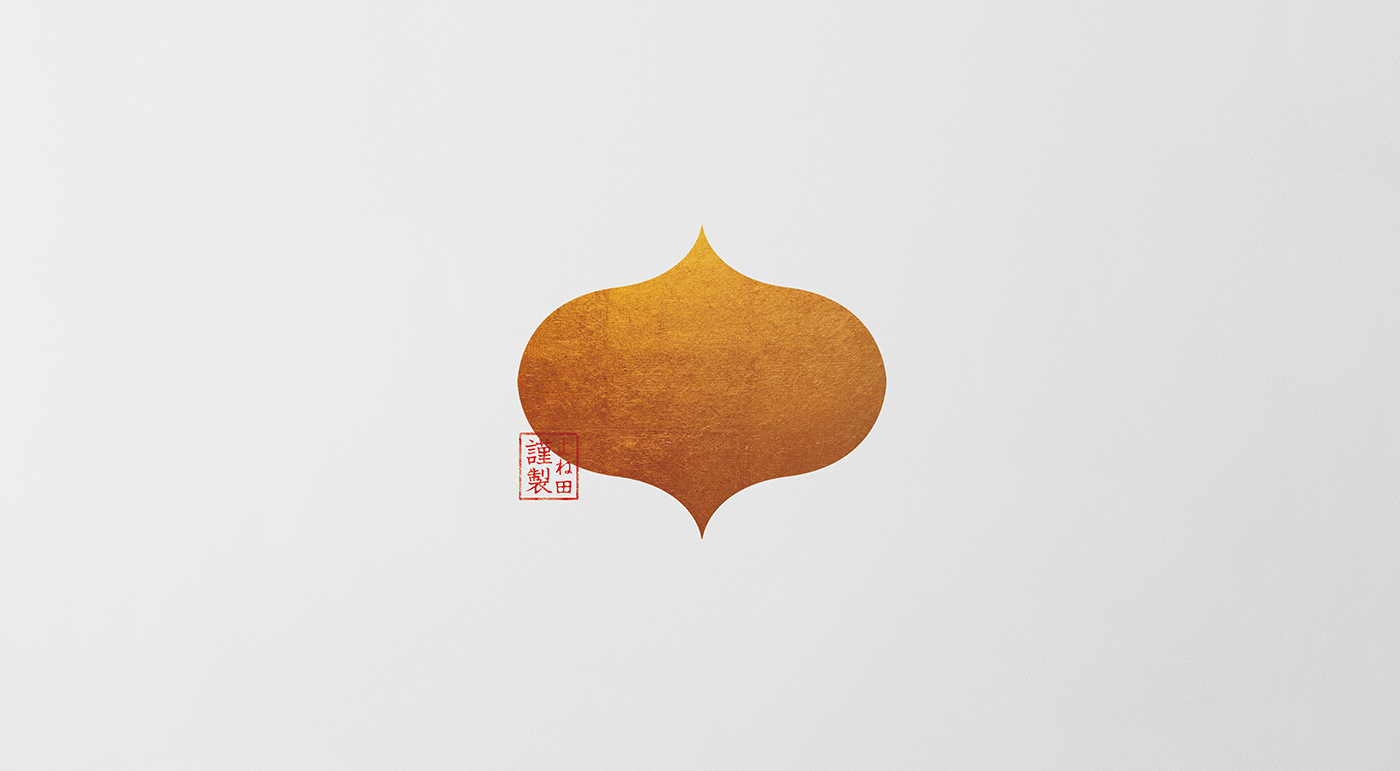 CLIENT:YONEDA CO.,LTD. 
ART DIRECTION, DESIGN, PACKAGING CONSTRUCTION:JUNICHI HAKOYAMA (RHYTHM INC.)